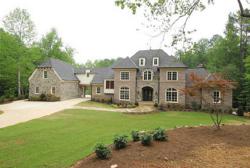 For the next 3 months, customers who sign on with ARME Realty.com will also be donating to a great cause
Tampa, FL (PRWEB) May 16, 2013
Local Clearwater FL real estate SEO firm announces their new nationwide Habitat For Humanity initiative. ARME Realty.com strongly believes in the cause of the Habitat For Humanity and has pledged up to 25% of all revenues for the months of June, July, and August for 2013.
This firm has developed a unique web development toolkit for real estate professionals that allows them to increase their online traffic statistics by up to 2000% or more. Using this same tool, ARME Realty is currently in the process of bringing buyers in need of the Habitat programs directly to their local Habitat chapters that can help them. The company is able to target all cities and states where the Habitat For Humanities operate, and the company claims that this tool has proved an invaluable tool for fundraising.
"For the next 3 months, customers who sign on with ARME Realty.com will also be donating to a great cause. Habitat For Humanities offer a great community service and is a cause we are proud to sponsor", states Simon Landers, spokesperson.
The company offers free broker location assistance for buyers and real estate search marketing programs for brokers. For more information on their programs call (727) 459-8841 or visit their website ARMERealty.com.