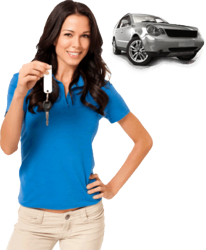 Greenville, SC (PRWEB) May 17, 2013
Valley Auto Loans, the number one provider of fast car loans in the United States, recently expanded their system to provide bad credit auto loans in Canada and the UK. Their approval rates have only grown and their United States and Canadian branches have the unique ability to offer their clients 100% approval for high quality auto loans.
Valley Auto Loans specializes in bad credit auto loans, and therefore has always had excellent approval rates. An improvement on their system now allows them to offer approvals to 100% of their applicants. Anyone, regardless of their credit score, can get a great auto loans right now at Valley Auto Loans. Bad credit, good credit, no credit, even bankruptcies are no longer a factor when it comes to auto loans.
Valley Auto Loans is undeniably the best place to find an auto loan when struggling with bad credit or other financial difficulties. And they offer helpful tools and offer tips for those dealing with poor credit car financing. Visit Valley Auto Loans today and see just how much they have to offer and also be sure to visit their car financing blog.
About Valley Auto Loans
http://valleyautoloan.com/ is the leading auto and cars finance provider in USA, Canada & UK fully dedicated to help its customers acquire national car and auto financing. They design and develop customized no credit auto and car financing, bad and good credit auto and car loans. Voted the best for "Quality Customer Service; Best National Auto Loans Service" by thousands of people, their finance experts focus in providing its customers information and various tools available for different auto loan offers, help them to choose the best that fits their budget as well as the related eligibility guidelines in detail.