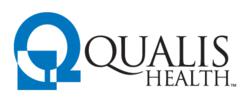 Seattle, WA (PRWEB) May 21, 2013
Qualis Health, one of the nation's leading healthcare consulting and care management organizations, presented the Washington Awards of Excellence in Healthcare Quality today. Five healthcare organizations from across the state were recognized for achievements in improving healthcare quality and outcomes in 2012.
"Efforts to improve healthcare quality and value are an intense focus across the nation. With today's awards, we celebrate Washington organizations that have committed to transforming healthcare delivery for their patients, families and communities," said Jonathan Sugarman, MD, MPH, President and CEO of Qualis Health. "The work they do reflects successful efforts to simultaneously improve care and lower costs."
The award recipients were recognized during a lunchtime ceremony at the 11th Northwest Patient Safety Conference in Lynwood, Wash.
The 2012 Quality Awards of Excellence in Healthcare Quality were presented to the following organizations:
EvergreenHealth, Kirkland, Wash.
Delirium Impact Reduction Project
UW Medicine Harborview Medical Center, Seattle, Wash.
Emergency Department High Utilizer Program: Case Management to Improve Care, Outcomes, and Cost
Providence Sacred Heart Medical Center and Children's Hospital, Spokane, Wash.
Discharge Planning: A Proactive Team Based Approach
Providence St. Mary Medical Center, Walla Walla, Wash.
Rapid reduction of Clostridium difficile infection rates through multidisciplinary tactics, spearheaded by antimicrobial stewardship team development
Swedish Medical Center, Seattle, Wash.
Management of Upper Gastrointestinal (UGI) Hemorrhage
About Qualis Health
Qualis Health is a national leader in improving care delivery and patient outcomes, working with clients throughout the public and private sector to advance the quality, efficiency and value of healthcare for millions of Americans every day. In Idaho, Qualis Health serves as the Quality Improvement Organization (QIO) for the Centers for Medicare & Medicaid Services (CMS), the Health Information Technology Regional Extension Center (REC) for the Office of the National Coordinator for Health Information Technology (ONCHIT) and provides case management and utilization management services to the Idaho Department of Health and Welfare, Division of Medicaid. Learn more at http://www.qualishealth.org.
# # #