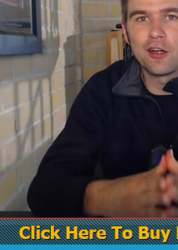 Embed video on websites with up to 48% increased conversions is just amazing, simply by adding a simple plug-in to the exact same website video, and the cost is insignificant compared to the results.
Kernersville NC (PRWEB) May 16, 2013
The classic Internet Marketer questions of "How can I add video to a website?" and "How can I add a click-able link to a video" have now been answered in through one powerful, elegant plug-in at http://www.AddLinkToVideo.com.
"Not only does this simple-to-use plug-in allow the user to embed YouTube video into their private website," says veteran marketer, David Amos of Lexis Global Marketing, "but it actually allows video "freeze-action" combined with two different click-able links to be embedded as well."
Amos continues:
"Most videos have unique moments when it would be perfect to stop the action of the video and actually freeze-frame with a pop-up that requires the viewer to take action before continuing.
"Ideal uses of this technology could be to direct the viewer to an opt-in list for future contact, to a special offer or even to a sales page, and they may be highly motivated at this point in your video presentation to click on your offer before continuing their viewing.
"With this amazing plug-in, the website can either require the viewer to take action or, if preferred, allow them to "skip" and continue on without taking any action at all.
"And it gets even better as a second "Call-To-Action" display can be added at any point in the video to be clicked on at any time, to take the viewer directly to a sales page or any landing site of the marketer's choice.
"Results are just amazing with test results reportedly as high as 43% increased opt-in's from viewers of the very same video, just be adding this inexpensive plug-in.
"We are already incorporating these powerful tools on our websites and hope that this great tool from http://www.AddLinkToVideo.com will be a great resource for Internet Marketers by allowing them to time a "freeze-frame" combined with their "take action" message at the crucial point in their video to achieve the maximum impact."
About:
About:
Lexis Global Marketing LLC (LGM) works with clients domestically and internationally to develop and implement their Internet and conventional marketing programs and strategies for greater sales results.
Contact:
David Amos
Lexis Global Marketing LLC.
Tel 1-336-817-7376
Email: damos(at)lexisglobalmarketing(dot)com
Address: 931-B South Main St., Suite 154
Kernersville NC USA 27284
About:
Lexis Global News (LGN) features current items of interest in business, technology, manufacturing, health and wellness, education, fashion, travel and life style.
LGM is a division of Lexis Global Marketing LLC.
http://www.lexisglobalnews.com/
Contact: Robert Allen
Lexis Global News
Tel 1-336-775-8617
Email: featurerseditor(at)lexisglobalnews(dot)com
Address: 931-B South Main St., Suite 154
Kernersville NC USA 27284