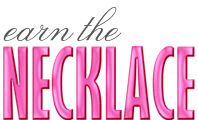 For years, younger women who seek out older men as partners have been labeled as 'gold-diggers'—shallow arm candy looking to be taken care of in a conditional arrangement devoid of emotions
New York, NY (PRWEB) May 18, 2013
EarnTheNecklace.com, a revealing and engaging website containing articles written by women who exchange their stories and confessions about being in relationships with much older men, releases an expert statement about survey results published in May showing that younger women looking to date rich, older men have an excellent chance at finding love.
A recent survey by dating website, RichHookup.com that looked at 8,000 rich, older men found that 96% of those between the ages of 40 and 60 view relationships with much younger women favorably. (Source: RichHookup.com press release, "New Survey Conducted by Rich Dating Site RichHookup.com Reveals Good News for Younger Women Seeking Older Men," http://www.prweb.com/releases/2013/5/prweb10721772.htm, May 14, 2013.)
"For years, younger women who seek out older men as partners have been labeled as 'gold-diggers'—shallow arm candy looking to be taken care of in a conditional arrangement devoid of emotions," says Bianca-Marie Coventry, EarnTheNecklace.com's content manager. "The fact of the matter is that relationships with large age gaps are becoming more and more acceptable. And that both rich older men and much younger women are eager to find each other and start relationships."
Further commenting on the survey's results, Coventry adds, "Everyone has specific things they look for to increase the chances of a successful, loving relationship; for example, hair color, eye color, body size, age, weight, similar interests in music, sports, appreciation of the arts, religious background, political affiliation, and financial compatibility. Whether many of us are willing to admit it or not, there is more to love than biological chemistry."
Coventry's concluding remarks on the study's findings are: "Women like men who can provide for them emotionally and financially. Why does it matter what the age difference is? And men like to be with women they are physically attracted to. Again, why does age matter? The fact of the matter is that everyone wants to meet people they connect with. All of us at EarnTheNecklace.com are well aware that a relationship between an older man and younger woman can be just as healthy as being in a relationship with someone the same age. And this survey shows that younger women looking to date rich older men have an excellent chance at finding love."
To learn more about EarnTheNecklace.com, visit the website at http://www.EarnTheNecklace.com. The Earn the Necklace website wants to hear from women dating or married to men 20 or more years older than them! And if it's a story they publish, they'll pay $500, with an opportunity to write more. For more information, e-mail bianca(at)EarnTheNecklace(dot)com.
About the website: EarnTheNecklace.com is a website written by women who are in relationships with much older men, who want to help other women in the same situation. The site helps women in this position understand and navigate the potential ups, downs, joys, trials, and even unforeseen consequences, all based on stories from women who have been in the same situation. Plus, the website offers celebrity gossip and juicy stories, all geared to those who are in relationships with much older men.