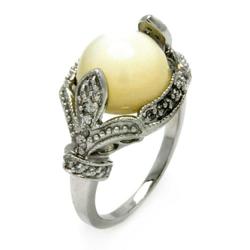 We selected some distinct jewelry items reminiscent of the past that are hard to find in the internet...
Los Angeles, CA (PRWEB) May 20, 2013
"The Great Gatsby, vintage look is hot right now. While we pride ourselves in selling timeless, classic jewelry, we wanted to expand our collection to include more trendy styles like the Roaring '20s look also," said David Lee, co-founder and CEO of GoldenMine.com. GoldenMine, a large online gold jewelry store, is excited to capture the enthusiasm for this lavish fashion style and launch its latest collection, DecoSkye, featuring vintage-inspired jewelry accessories that are unique to what people may find online this week.
"We selected some distinct jewelry items reminiscent of the past that are hard to find in the internet, and we believe our customers will love our new collection," said Lee.
The popularity in television and film programing based in the '20s and '60s (i.e. Downton Abbey, The Great Gatsby, and Mad Men) sparked a huge interest in vintage fashion styles. These times marked a strong sense of fashion as people adorned themselves with romantic, artistic jewelry and accessories that were inspired by surrealism, art deco, machinery, and changes from a reserved, traditional lifestyle to a more informal culture. Long and layered necklaces, pearls, feathers, filigree, bold-colored jewels, exotic embroidery and designs, and geometric shapes characterize the fashion accessory styles worn during those eras. Currently, GoldenMine will offer a limited selection of items featuring some of these designs and expand this collection within the next few months.
"We understand that our customers are always seeking quality jewelry at reasonable prices, so we're happy to offer items at various price points with our DecoSkye collection," said Lee.
With prices starting from $9.95, this collection has earrings, necklaces, rings, and bracelets made of a variety of metals, such as gold, sterling silver, stainless steel, and brass. This assortment allows customers to get the antique look within their budgets.
Visit GoldenMine's DecoSkye jewelry collection at http://www.goldenmine.com/c/DecoSkye-Vintage-Inspired-Jewelry/2/215.html. For questions and inquiries, please contact David Lee at info(at)goldenmine(dot)com or 1-888-223-7056.
About the Company:
Established since 2001, GoldenMine, Inc. is an internet retailer offering a large selection of quality jewelry for men and women from around the world at competitive prices. The company developed strong manufacturer relationships and trained staff in order to bring unbeatable value, high standard of service, convenience, and selection. Based in Los Angeles, CA, GoldenMine's store front is found online at http://www.goldenmine.com. Phone: 1-888-223-7056, Monday – Friday from 10:00am to 4:00pm PT.