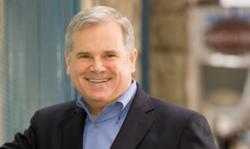 Salmonella causes more than just a tummy ache.
-- Bill Marler
Fayetteville, NC (PRWEB) May 29, 2013
Marler Clark, the nation's leading law firm representing victims of foodborne illness outbreaks, and Fayetteville lawyer Steven Lawrence filed two lawsuits Tuesday against the Holiday Inn Bordeaux. The lawsuits were filed in Cumberland County Superior Court (case numbers 13 CVS 4175 and 13 CVS 4176) on behalf of two Fayetteville women who allege that they became ill with Salmonella infections after eating food purchased from the Holiday Inn.
According to the complaints, Lucille Thompson and Tara Foster were two of nearly 90 people who fell ill with Salmonella infections (See WRAL-TV, May 28, 2013) during an outbreak the Cumberland County Department of Public Health traced to the Holiday Inn on May 17. Court documents state that the plaintiffs purchased and consumed food at Café Bordeaux in the Holiday Inn on May 8 or 9 and fell ill with symptoms of Salmonella infection, including agonizing abdominal cramps, nausea, vomiting and diarrhea in the days following their meals. Ms. Thompson alleges that she sought medical treatment for her illness on May 12 and received a prescription for antibiotics as well as intravenous rehydration therapy. Ms. Foster alleges that she sought medical treatment on May 13, and was admitted to Mission hospital for 4 days. Both plaintiffs claim in the lawsuits that they have not fully recovered from their illnesses.
"Salmonella causes more than just a tummy ache, as my clients and at least 84 other people learned the hard way," said Bill Marler, attorney for the plaintiffs.
Marler's firm has worked with local North Carolina lawyers to represent North Carolina residents in outbreaks traced to ground beef, fairs and petting zoos, cookie dough, butter, ground turkey, peanut butter, pot pies, barbeque, tempeh, turkey, eggs and food served at restaurants. These include lawsuits filed in North Carolina on behalf of victims of the following E. coli, Salmonella or hepatitis A outbreaks:
2004 North Carolina State Fair Petting Zoo E. coli Outbreak [1]
2011 Olive Garden Hepatitis A Exposure [2]
2012 Cleveland County Fair E. coli Outbreak [3]
2012 Lancaster's BBQ Salmonella Outbreak [4]
2012 Smiling Hara Tempeh Salmonella Outbreak [5]
2012 Toast of Dilworth Salmonella Outbreak [6]
2012 Sunland Peanut Butter Salmonella Outbreak [7]
BACKGROUND: William Marler is managing partner of Marler Clark, The Food Safety Law Firm, the nation's leading law firm representing victims of Salmonella and other foodborne illness outbreaks. The Salmonella lawyers at Marler Clark have represented thousands of victims of foodborne illness outbreaks and have recovered over $600 million for clients. Our Salmonella lawyers have litigated cases stemming from outbreaks traced to foods such as peanut butter, sprouts, tomatoes and restaurant food.
1. Wake County Superior Court (Case No. 04-CVS-17478)
2. Cumberland County Superior Court (Case No. 11-CVS-7060)
3. Cleveland County Superior Court (Case No. 12 CVS-2254)
4. Iredell County Superior Court (Case No. 12-CVS-01420)
5. North Carolina Federal District Court (Case No. 12-CV-152)
6. Mecklenburg County Superior Court (Case No. 12-CVD-8507)
7. Nash County Superior Court (Case No. 12 CVS 1706)