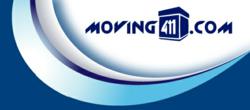 Moving Tips & Planning
(PRWEB) May 18, 2013
Moving is an intensely stressful time, whether it is across the street, across town, or across the country. Completely relocating an entire life can seem entirely overwhelming, leaving customers stressed and anxious about where to begin, much less how to finish everything in time. Moving411.com takes the pressure off moving planning by offering a comprehensive pre-moving timeline for individuals to follow, allowing for less stress and more excitement.
Moving411.com's article includes a suggested timeline for deadlines beginning several months before the move and concluding on the actual moving date. Moving411.com's suggestions cover all manner of pre-moving tasks, including packing and storage, and visits and documents that should be procured prior to moving and stored safely prior to and during the move.
Moving is a large undertaking, but with advice from the experts at Moving411.com, moving customers are sure to make it through with little to no drama. For additional assistance, including estimates from reputable movers and storage solutions, visit moving411.com
About http://www.Moving411.com
Moving 411 is different. They are the only source needed to plan a move. Top national moving companies are waiting so customers can spend less time planning your relocation and more time getting to know the new home and neighborhood.