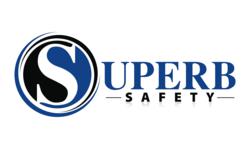 We are please to support companies and workers with OSHA approved products to provide the highest quality of safety and protection
Los Angeles, CA (PRWEB) May 17, 2013
Superb Safety, Inc., http://superbsafety.com, a leading provider of the latest and highest quality of Industrial & Personal safety products on the market today, is pleased to support June as 2013 National Safety Month.
According to the United States Department of Labor, OSHA is responsible for the health and safety of 130 million workers, employed at more than 8 million worksites around the nation. Every year, during the month of June, the National Safety Council (NSC), promotes National Safety Month by bringing awareness to some of the leading causes of preventable injury. Each week carries a theme that brings attention to critical safety issues and encourages Americans to think about how to be safe in the places where they spend most of their time.
"We encourage organizations in all industries to make an extra effort to examine their current safety initiatives and ensure that they are taking the best possible measures to keep workers safe as we observe National Safety Month," said Jason Peters, Vice President of Sales at Superb Safety. "We are pleased to support companies and workers with OSHA approved products to provide the highest quality of safety and protection."
The National Safety Council (NSC) is an advocacy organization that conducts safety research and education to save lives and prevent injuries. The NSC's theme for 2013 is "Safety Starts with Me". As they so aptly point out, safety is the responsibility of everyone in a business. Creating a culture that is in line with this philosophy is paramount in maintaining or reducing the incidence of injuries.
About Superb:
Safety Superb Safety's mission is simple - provide the best products and service to our customers at the lowest prices possible. Headquartered in Los Angeles, California and representing the safety and protection interests of companies and organizations across the United States, Superb Safety offers a full spectrum of safety industry products from chemicals to personal protection, all designed to protect today's workforce and the customers they service. For company information and to view the entire Superb Safety product line please visit http://superbsafety.com