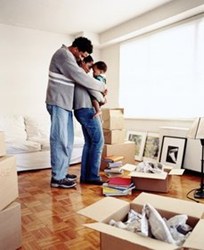 (PRWEB) May 19, 2013
College Movers now brings comprehensive resources and college moving tips from all parts of the nation for students. It is a one-stop directory where college students can compare estimates from movers and learn everything they need to know about moving. Moving can be stressful and expensive, especially to college students who are not only busy with classes but are also cash-strapped. Finding the right mover can easily reduce the level of stress experienced. This is why this online moving resource is very helpful. Their aim is to help students make an easy and stress free move by helping them find the most affordable mover in their area. There are many movers waiting to provide their services in any area, but finding a reputable and affordable one can be difficult.
Many people have heard the nightmare stories about unscrupulous moving companies who charge too much for moving services or have hidden charges that they do not declare initially. Other movers have been known to take someone's goods hostage until they pay the extra fees. Therefore, many students end up wasting a lot of their precious time trying to find the right mover. With collegemovers.org, one won't need to spend a lot of time doing this or making endless calls to different movers tying to get quotes. One doesn't even have to call their friends for moving recommendations. With the simple click of a mouse, a student can get a reputable and affordable mover.
This online resource is a one-stop shop for all the reputable movers in any area. In fact, one can use it to compare and find reputable movers all over America. The website gives students the ability to compare and hire reputable movers in their area easily. On collegemovers.org is also all the useful information and tips a student may need when they are looking to hire a mover or do the moving themselves. The information ranges from information on finding a mover, packing, loading, unloading one's belongings and even information on storage. This information will enable one to make informed choices and makes their moving easier.
Save money on moving quotes
It is absolutely free to use the estimate tool available on collegemovers.org, and there are no hidden charges. In addition to eliminating the stress of finding a mover the website also equips students with useful tips that will make moving much easier, further reducing the stress associated with moving. By simply entering their zip code and the planned moving dates, a student can get access to quick estimates from moving companies in their area. All that the student needs to do now is compare the different rates and choose the most affordable one. This is something that would otherwise require one to spend endless amounts of time and money.
About http://www.collegemovers.org
College Movers.org is an online resource that allows students to find reputable movers and moving quotes with the simple click of a mouse. Since its inception, this website has played a significant role in helping college students find affordable and reputable movers without them having to spend a lot of money and time. In addition, many students have benefited from the useful moving information and tips found on this website which is timeless and useful for anyone looking to move.