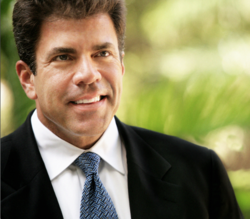 Not every varicose vein treatment is created equal.
Miami, FL (PRWEB) May 19, 2013
Around 24 million Americans suffer from some sort of vein disorder, making these health issues fairly common. Varicose veins and spider veins are particularly common among those patients with a venous problem. With so many patients seeking treatment, the Miami Vein Center is reaching out to educate the public on which treatments for varicose veins are safest.
Not every varicose vein treatment is created equal. Newer, less invasive treatments offer advantages over older therapies. In a recent article on his website, Dr. Jose Almeida of the Miami Vein Center, a top vein treatment facility in Miami, FL, says patients should be sure to look into different varicose vein treatment options, and to ask their vein doctor which options are the safest and most effective.
Modern treatments like sclerotherapy, microphlebectomy, and endovenous laser ablation are minimally invasive, and don't require patients to stay in the hospital or endure lengthy recovery times, thus reducing the risk of unwanted side effects. Without treatment, venous disorders can become unhealthy or even dangerous. The Miami Vein Center, for one, encourages patients to see their doctor and to discuss the pros and cons of different treatment options.
For more information, go to:

Varicose Vein Treatment Options
Varicose veins and spider veins affect millions of adults in the U.S. today. These visible, bulging, twisted veins may only cause cosmetic concerns. In some cases, however, varicose veins may indicate the presence of a more serious condition, or cause unwanted symptoms including leg pain.
The good news is that varicose veins can be removed quickly, with minimal discomfort, in a doctor's office. There is no need for hospitalization and the recovery time is measured in minutes, not weeks. Vein specialists at the Miami Vein Center use a new clinically-proven technology called endovenous therapy. This minimally invasive vein treatment eliminates varicose veins and is performed on an outpatient basis. Most patients are able to return to normal activities the very next day. Additional varicose vein treatment options include sclerotherapy, phlebectomy, and radiofrequency closure.
About The Miami Vein Center
The Miami Vein Center in Miami, FL is a leader in providing comprehensive care and treatment for all types of vein disease. The center is led by founder Dr. Jose I. Almeida, MD, FACS, RVT. Dr. Almeida is a world-renowned vascular surgeon, and a pioneer in endovenous therapy. He and his staff have performed thousands of procedures to treat varicose veins and spider veins, with outstanding results. The Miami Vein Center is fully equipped with an on-site vascular laboratory, and the resources to exclusively perform office-based vein surgery. Dr. Almeida is also the organizer of the International Vein Congress. Doctors from around the world experience new technology through live webcasts of leading edge procedures as they are performed at Miami Vein Center.
Miami Vein Center
http://www.miamiveincenter.com/
Tel. 305-851-7571