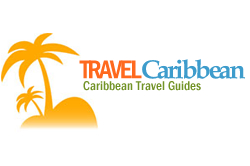 St. Thomas offers more jewelry stores per square foot than travelers may be able to find anywhere in the world.
Charlotte Amallie, VI (PRWEB) May 28, 2013
The St. Thomas Jewelry Store Directory from the St. Thomas, Virgin Islands travel guide from Financial Firebird Corporation announces the addition of even more listings. Already one of the largest lists of its kind, the page now presents information on almost 75 jewelry stores on St. Thomas in the US Virgin Islands.
Between the two main concentrated areas of jewelry stores on St. Thomas, Downtown Charlotte Amalie and Havensight, travelers will find more places to buy jewelry per square foot than they may be able to find anywhere in the world. Some visitors to St. Thomas on a week's vacation can spend their entire time taking a leisurely look inside each store or those visiting from a cruise ship with only a few hours on St. Thomas can try to squeeze in as many jewelry stores as they can. For those who need even more jewelry stores, many of the establishments downtown or in Havensight also offer branches in the Crown Bay area.
The newest additions to the list include:
Regency Jewelers, with unique and affordable jewelry along with other souvenirs.
Shamrock Jewelers, presenting gems, gold, silver and watches in Drakes Passage downtown.
Diamonds Forever, offering rings, bracelets, watches and loose diamonds and gemstones.
K&M Jewelry Repair, both servicing existing jewelry and creating custom pieces.
Precious Jewels, providing a wide range of jewelry at a family owned store with great customer service.
St. Thomas jewelry stores offer an additional perk of being duty free and tax free. But St. Thomas jewelry stores represent only one popular feature of St. Thomas Travel. The Island guide site also offers many other areas of interest, covering a full array of prominent tourist stops and things to do. Visitors, tourists, and individuals considering traveling to the US Virgin Islands can turn to Travel St. Thomas for booking hotels, finding activities, car rentals, fishing, sailing, learning history and other popular favorites.
About Travel St. Thomas
Travel St. Thomas and its sister sites, featuring Travel to St. Croix and Travel in St. John, are affiliated with the Financial Firebird Corporation, sought by travelers in search of vacation spots and tourism information on the United States Virgin islands and other Caribbean destinations. The company owns a variety of domains with other U.S. travel offerings as well.