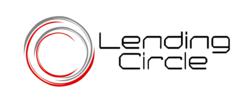 Sunovis Financial specializes in helping small business owners with loans, whether SBA loans or fast Micro Loans.
San Francisco, CA (PRWEB) May 23, 2013
Businesses need capital to grow, survive and thrive. It can be difficult to know what paperwork is required and what criteria lenders will use to evaluate a business loan application. Hence, The Lending Circle, a division of Sunovis Financial, is reporting on what is needed to get a business loan.
First, for businesses that have been in operation for at least a year and have at least $100,000 in annual revenues, a fast non-bank Micro loan may be an option. For this streamlined loan, a one page application and 4 months of bank statements are needed for an initial review. Tax statements, a lease and a few other items will be required for funding (depending on the industry and case.) This is a streamlined process.
SBA (Small Business Administration) loans are far more detailed and take longer, but the interest rates and terms can be more advantageous. SBA loans are written by a bank and guaranteed by the U.S. government. Certain requirements like signing for collateral are requirement.
The basic documents that should be prepared are as follows:

Personal and business credit reports
Personal and business income tax returns for the past 3 years
Personal and business bank statements for the past 12 months
Your company's business plan, including cash flow sheet, a balance sheet, and profit and loss projections
Personal background information such as criminal record checks, educational background, and possibly your resume
Business Plan may be required in some case.
There are specific SBA forms that are required. Our SBA experts assist.
Depending on your business, lenders most likely will want to see any leases, franchise agreements, copies of licenses and registrations, and your company's articles of incorporation.
Sunovis Financial specializes in helping small business owners, and the company mission is "Rebuilding the U.S. economy, one business and one loan at a time."