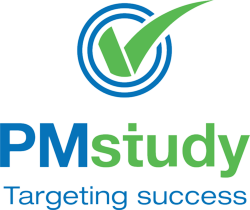 Globally, PMstudy has students from more than 3500 companies in 150+ countries
Phoenix, AZ (PRWEB) May 17, 2013
PMstudy, a brand of VMEdu, Inc., a Project Management Institute (PMI)® approved global Registered Education Provider (R.E.P.), specializing in providing project management training and preparing students for the PMP Certification exam, launches 4-day weekend classroom courses for PMP exam prep in several cities in US and Canada. Following is a small list of their upcoming classes:
Arlington, VA____18,19,25,26 May 2013__8AM–6PM
Charlotte, NC___18,19,25,26 May 2013__8AM–6PM
Huntsville, AL___18,19,25,26 May 2013__8AM–6PM
Los Angeles, CA_18,19,25,26 May 2013__8AM–6PM
Phoenix, AZ____ 18,19,25,26 May 2013__8AM–6PM
Nashville, TN___1,2,8,9 Jun 2013______8AM–6PM
Orlando, FL_____8,9,15,16 Jun 2013____8AM–6PM
Ottawa, ON_____15,16,22,23 Jun 2013__8AM–6PM
Toronto, ON_____15,16,22,23 Jun 2013__8AM–6PM
This launch is primarily an outcome of the increasing popularity and demand of PMstudy's PMP Training courses. The 4-day PMP boot camp delivers the most value for the money spent by any PMP aspirant. PMstudy prepares candidates, to pass the exam the day after their exam prep course or boot camp ends.
Favorable student feedback does not come as a big surprise, when one considers how the company sees its role in each student's professional life, "based on years of experience in delivering effective PMP training, we have designed our courses to not only assist in certification, but also to empower with best practices. We achieve this by providing a unique blend of concepts, case studies, and role-play simulations that guarantee our students know-how to implement project management in their organizations. This is certification preparation plus."
Some of the salient features of PMstudy 4-day PMP boot camp are:
1. 100% money back guarantee
2. Free guides, podcasts, simulated practice tests and mobile apps
3. 90+ classroom courses per month in US and Canada
4. Best rescheduling and cancellation policies
5. 80+ exclusive faculty members, with an average of 15+ years of industry experience
Globally, PMstudy has students from more than 3500 companies in 150+ countries. Students also get 40 PMI approved contact hours as part of PMstudy's boot camp that fulfils the education requirement to take the PMP exam.
With the change in PMBOK® Guide to the Fifth Edition from July 31, 2013, there are additional concepts introduced (tenth knowledge area and five new processes), making the PMP exam more difficult to pass. PMstudy has therefore, launched weekend courses to benefit PMP aspirants who can garner the opportunity before July 31, 2013.
With this vision in mind, PMstudy has already increased their workforce in last fiscal year and have also expanded their Phoenix, AZ office space by moving to a new facility in March 2013. Ruth Kim, VP Academics mentioned, "We need more room for the new staff we have and those that we will be hiring over the next 18 to 24 months."
Register for PMStudy PMP exam prep boot camp, and get PMP certified before July 31st. It's the smart thing to do!
Log on to PMstudy.com and enroll today!