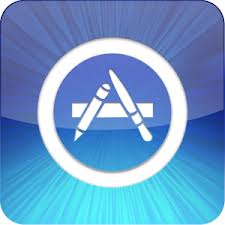 PERFORM is like our technology – disruptive and agile
(PRWEB) May 17, 2013
It is a well known fact that Mobile Application Development for iOS is one of the most booming fields in the IT sector in today's time. Approximately 1 million Apps are already approved and available on iTunes App Store out of which about 300,000 apps are native to iPad. Charting the growth of the iPhone App Store (i.e., iTunes) since its launch in July 2008 is to watch a market explode. In just a few years, the App Store has transformed how to interact with mobile devices and built many successful businesses. One of the most fun and useful things about the iPhone and iPod touch is the huge array of apps available for them.
Dev IT Solutions understands that app development for iOS has aided various small scaled IT companies to grow and become well established providers of Mobile Application Development. With over 500 Million users of iOS devices, the scope in the field of mobile application development has gained new heights. The company has already developed over 20 Apps for iPhone, iPad and iPod devices and about 30 more apps are already in the development stage to be launched soon. After the expansion of the team of iOS developers, Dev IT Solutions targets large scale companies for high end projects for mobile application development.
Below are some extra ordinary applications designed & developed by Dev IT Solutions for iOS.
1. The United States Of America
2. Brain Hawk
3. Listen To Learn
4. Kid's English Classroom
5. Improve English With Synonyms
6. Improve English With Antonyms
7. Color My Idol
8. Color My Alphabet
9. Math Mate – Learn & Practice Addition & Subtraction
10. Math Mate – Learn & Practice Multiplication & Division
11. Role Model Jigsaw
12. What Do You Want To Be?
13. World Of Fruits
14. Wild Planet
For more information about iOS Apps developed by Dev IT Solutions, visit http://www.devitsolutions.com/devitmobileapplication/
About Dev IT Solutions:
Dev IT Solutions is one of the leading companies providing cutting-edge solutions for Mobile Application Development on various platforms. It has a dedicated team for development of mobile applications i.e. iPhone Application Development, Android Application Development, Blackberry Application Development and Window Mobile Application Development.
Contact:
Dev IT Solutions Pvt. Ltd.
A-302, Shapth Hexa, Opp. High Court, S.G. Highway, Sola - 380060
Email: parth(at)devitsolutions(dot)com
iPhone, iPad are trademarks of Apple Inc., Android is a trademark of Google Inc., Blackberry is a trademark of RIM Inc. and Windows is a trademark of Microsoft Inc.