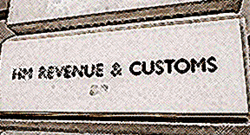 the recession has made many peoples employment situations more complex
London (PRWEB UK) 17 May 2013
UK government tax collectors, HM Revenue & Customs (HMRC), have admitted that around 5.5million Brits paid the incorrect level of tax for the financial year 2011-12 (as reported in the Guardian) with most having overpaid their tax.
HMRC expects that tax refunds, in the form of "payment orders", are due to around 3.5million people. The typical refund, which should start arriving in the mail early next month, being between £350-£500. An unfortunate 2 million others will discover they have underpaid (on average to the tune of around £500) and will probably see their tax code adjusted to enable HMRC to regain taxes owed.
The numbers were discovered as HMRC runs its annual reconciliation process and, although they might shock some people, HRMC maintains that the vast majority of people paid the correct level of tax. Occurrences of incorrect tax payments tend to be due to changes in individuals employment circumstances, either they have switch jobs or received other sources of taxable income.
An HRMC spokesman asserted :
"..around 85% of pay as you earn [PAYE] taxpayers pay the right tax throughout the year ... This is the normal process that the PAYE system has used for 70 years.."
A spokesman for compareandsave.com added:
"Although the numbers involved will still high to some people they should be taken in context - the recession has made many peoples employment situations more complex.
It does highlight the need for people to have a good understanding of what tax is due to ensure they proactively claim any refunds – our UK salary calculator is a good starting point, but we'd always recommend calling HMRC too if you have any doubts."
_______________
compareandsave.com is one of the UK's leading personal finance comparison websites. Based in Colchester, Essex, compareandsave.com has been helping UK consumers get a better deal on credit cards, saving, loans and more for over five years.