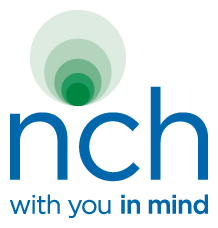 Hypnotherapy can help change the habits and increase the desire the smoker has to quit as well as increasing the willpower
(PRWEB UK) 17 May 2013
According to the Daily Post, one in five girls are smoking in North Wales with hundreds of 11 year old school children smoking on a regularly basis. North Wales had the highest rates of smoking in Wales with 18 per cent of girls admitting to smoking in the last 30 days.
Consultant at Public Health Wales, Dr Angela Tinkler explained that the figures on smoking are decreasing when compared to previous years but expressed concern about the ease and availability of illegal tobacco. 'Illegal tobacco is a problem for us, in particular with young people, because it is cheaper and available through other channels than shops and supermarkets.'
Whilst the National Health Service is working to help those who are established smokers stop, as well as preventing those who may be just beginning to start, the current methods have not proved successful for all. Some may find complementary methods such as hypnotherapy helpful as a way to change habits and quit smoking.
The National Council for Hypnotherapy is a UK based hypnotherapist directory which contains qualified and professional members from around the country. The database enables members of the public to research local hypnotherapists who can help with a range of issues including weight loss, dealing with anxiety and of course, quitting smoking.
To date, members of the NCH have helped hundreds of thousands of people quit smoking through unique techniques as a representative explained, "Hypnotherapy can help change the habits and increase the desire the smoker has to quit as well as increasing the willpower they have to withhold from smoking. Taking a new approach can often work for smokers who have tried everything else."
The NCH continues to follow smoking related statistics.
NCH represents over 1800 hypnotherapy professionals within the UK and is committed to ensuring the highest possible professional standards amongst our members. Those looking for help with smoking, weight, anxiety, panic attacks, habits and phobias may be helped by local NCH accredited therapists, look for the NCH seal of approval on their websites. As one of the largest registers of independent Hypnotherapists, the National Council for Hypnotherapy (NCH) is actively involved with the Complementary and Natural Healthcare Council (CNHC) and strives to develop standards for the benefit of the profession, now and into the future.