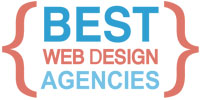 Moonstone Interactive Named Tenth Best Web Design Company by bestwebdesignagencies.com for May 2013
(PRWEB) May 17, 2013
The independent authority on web design and development, bestwebdesignagencies.com, has named Moonstone Interactive the tenth best website design company for the month of May 2013. Each month web design companies are put through a meticulous evaluation process in order to determine which companies produce the best overall service. Thousands of web design and development companies are evaluated each month while only the top performing are included in the rankings.
Moonstone Interactive is a professional website design company which offers their customers a service to help them develop a brand image through a website design with a strong first impression. They define clear objectives for their web design services which include a complete sitemap, navigation structure, defined call-to-actions, and an overall look and feel for the website. At the end of the process they create a comprehensive website which is not only attractive but capable of achieving relevant marketing results for their customers.
Each month bestwebdesignagencies.com releases a new rankings list of the top performing web design companies. The rankings are created through the use of a meticulous evaluation process which involves the identification of the key strengths, weaknesses, and competitive advantages of web design companies. Five areas of evaluation are used which consist of five areas most commonly associated with successful web design services. These five areas of evaluation include project analysis, design analysis, design quality, stock quality, and ease of access.
For a more intricate analysis of the top web design companies bestwebdesignagencies.com also contacts clients which have used the evaluated web design companies to obtain their unique perspectives and experiences on the services provided to them. Clients are asked questions relating to their communications with the vendor, the amount of input required on their end, and their overall satisfaction with the final product. In addition clients often times connect directly with bestwebdesignagencies.com to voice their opinions on the service they use.
bestwebdesignagencies.com provides their evaluation and ranking service to help businesses find the best web design services which meet their individual needs. Those looking for a passionate web design company to help them create a professional image should consider Moonstone Interactive.
ABOUT bestwebdesignagencies.com
bestwebdesignagencies.com is an independent research firm with a dedication to providing a list of the best web design agencies and web development companies in the industry. Through meticulous research and developed methods for evaluating and ranking companies, bestwebdesignagencies.com has provided customers of web design and development services with a great resource to find a top performing web design agency.
To view the rankings of the best web design companies visit:
http://best-web-design-company.bwdarankings.com/best-web-design-companies
For more information about Moonstone Interactive visit: