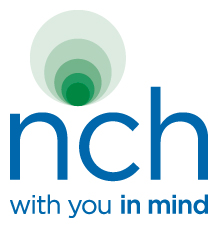 Weight loss can be difficult to continue alone...Hypnotherapy can help boost this.
(PRWEB UK) 20 May 2013
According to The Telegraph, slimmers who attempt to lose weight alone rather than joining a slimming group lose less weight. The American study showed that those who joined a slimming group lost five times more weight than those who did not. The study looked at dieters at two intervals – three and six months – and found that in both cases the slimmers had lost more weight if they had joined a slimming organisation. As part of the study, 147 people joined a sliming group and 145 dieted alone.
Lead researcher added, 'The difference in weight loss between the two groups is compelling. Whilst people in the Weight Watchers group demonstrated significant weight loss at six months, people in the self help group started to re gain weight. Over time, it is unlikely that DIY diets are successful.'
As obesity becomes a growing problem in the UK many are looking for alternative ways to lose weight either by joining weight loss groups or by using complementary therapies such as hypnotherapy.
The National Council for Hypnotherapy is one of the UK's most established hypnotherapist directories offering members of the public the opportunity to find hypnotherapists in their local area and seek help for various issues including stopping smoking, dealing with anxiety or panic attacks and of course, weight loss.
To date qualified and professional members of the council have helped hundreds of thousands of people with problems as a representative explained, 'Weight loss can be difficult to continue alone and with no boost of determination or empathy like you would receive from other slimming members in a group. Hypnotherapy can help boost this if you plan to go it alone or add to the chance of even more weight loss if you are already a member of a weight loss group.'
The NCH continues to follow health related news.
NCH represents over 1800 hypnotherapy professionals within the UK and is committed to ensuring the highest possible professional standards amongst our members. Those looking for help with smoking, weight, anxiety, panic attacks, habits and phobias may be helped by local NCH accredited therapists, look for the NCH seal of approval on their websites. As one of the largest registers of independent Hypnotherapists, the National Council for Hypnotherapy (NCH) is actively involved with the Complementary and Natural Healthcare Council (CNHC) and strives to develop standards for the benefit of the profession, now and into the future.