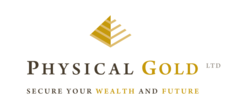 The decline in investment demand relative to Q1 2012 was solely attributable to the net outflows from ETFs
(PRWEB UK) 17 May 2013
The World Gold Council has released its latest report on gold demand trends in Q1 2013, outlining the factors that contributed to gold demand in the first few months of this year.
The World Gold Council stated in their report that "the decline in investment demand relative to Q1 2012 was solely attributable to the net outflows from ETFs, which obscured the strong rise in investment for gold bars and coins at the retail level."
The report also outlines that central banks added 109.2t of gold to their reserves in Q1 2013 – its ninth consecutive quarter of net purchases.
In terms of supply, at 1,051.6t the total gold supply was little changed from the first quarter of 2012.
A spokesperson from Physical Gold:
"The World Gold Council allows us to see an overview of how gold faired in Q1 and what factors contributed to its demand. While the gold price has seen a slightly difficult couple of months, the cheaper price did push up demand as investors rushed to make use of the lower price. It will be interesting to see what's next for gold investment."
Physical Gold Ltd is a leading UK gold dealer, helping investors diversify their portfolios with innovative investment solutions. Renowned for their ground breaking products such as the Sipp gold and Gold Accumulation Account, the firm specialise in providing customers with tailored assistance in sourcing the best gold for their personal requirements. Based in London, the team are BNTA accredited and have an unrivalled knowledge of the gold market as well as an exceptional understanding of the general financial markets.