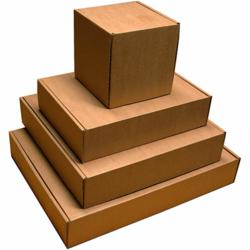 Davpack has always been ahead of the game in the packaging supplies business...
(PRWEB UK) 20 May 2013
With the number of parcels being dispatched nationally each year on the rise thanks to the inexorable growth of internet shopping, Davpack knew that having the right postal boxes to conform to the new structure was vital for any business wanting to keep control of its delivery costs.
By the time April 3rd arrived, Davpack had already designed and started making a new range of postal boxes and within a week, hundreds were being shipped around the country to businesses of all sizes.
As the first packaging supplies company of its kind to respond to the Royal Mail policy change, that initiative has gone down especially well with its large customer base, as Managing Director Barney Byfield explains: "Davpack has always been ahead of the game in the packaging supplies business, and on this occasion our foresight proved a real bonus for our Customers. During the week of the launch, hundreds were ringing in, hoping we could help them find a new box for their product; most were very impressed not only that our Sales team knew all about the new parcel charging structure, but that we already had suitable parcel postal boxes available to order."
Six weeks on and Davpack has already sold huge numbers of its Small Parcel Saver Postal Boxes; given that it can cost up to £2.40 more to send a medium parcel than a small one, Davpack estimates it could already have saved its customers more than £50,000 by having its new boxes ready so quickly. With demand growing, Davpack anticipates that postal savings achieved by customers will top £500,000 this year.
One customer expressed his delight in depth on review website Trustpilot: "I'd discovered that Royal Mail had changed the rates and permissible sizes for small parcels so decided I needed to buy mailing boxes. I called a big name supplier and they told me they were planning to launch boxes to the new dimensions. I then checked the Davpack website and there were the boxes I needed, available from stock. I ordered online and paid at the same time as we hadn't opened an account. I got an immediate confirmation but just one hour later I received an email to say the goods had been dispatched! I hadn't requested extra quick delivery but in less than 24 hours from the time of order, I had the goods. Fantastic service."
To find out more about the new pricing structure and Davpack's exclusive Parcel Saver Postal Boxes, call their Customer team on 0844 800 9844.