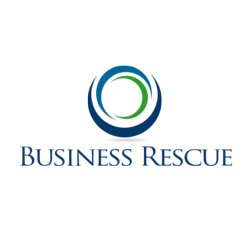 Simply put…."if Trevi doesn't know, it ain't worth knowing."
Adelaide, South Australia (PRWEB) May 18, 2013
Trevi Lim has officially put the small business industry on notice: Business Turnaround is now faster, easier and more affordable than ever before.
Turning your business' financial status around to assure its survival from a financial disaster is never an easy thing. Trevi Lim, founder of BusinessRescue.com makes it seem elementary with the official launch of his site this coming May 18. The date may be looming but their offers are just as exciting, fast and unbelievable.
Average industry prices for most business turnaround consulting agencies fluctuate between a minimum of $200 to a $5,000 and up. It will certainly be affected by the services they offer in a bundle and those that your company specifically needs. Professionalism is one of the implied factors in the over-all process but what if the same kind of service, dedication and professionalism can be found for a smaller price?
As Trevi Lim added, "Our membership site has done the business consulting industry one better. Where most companies in this market charge astronomical rates for business consulting our DIY Business Turnaround solution provides affordable, step by step solution for business owners to get started on their business turnaround through our 7 day challenge. Business owners can get started with an unbelievable rate of $1.00.
Business Rescue had identified several key steps most important to failing business when it comes to business turnarounds.
As most businesses are failing due to lack of action, our 7 day challenge will help to steer them in the right direction
There is a common myth that as long as owners focus on the results, they should be able to attract the results they want. Unfortunately, this reality is far from the truth for most failing businesses. Hence, though Business Rescue's membership site, they have made the final result of our client's business none of their business.
Instead the focus is more on defining reality for their troubled clients. Through a system of challenges, clients are shown the reality of their business. The first step of turning around any businesses is to generate awareness of how failing business owners are operating in their business.
These business turnaround steps are just part of an entire business strategy solution.
Trevi continues in his promise to keep the affordability of business turnaround solution. In fact, on the upcoming day of their website launch, the first 200 customers who contact his company to help rescue their business from financial disasters will get $2,000 worth of products for a low cost of just $199. After that, as demands are expected to escalate, the prices may not be sustained.
What is included in this hefty but affordable one-time package?

Over 10 e-books worth $1,200
30 minutes of his consultation time worth $250
12 month membership at BusinessRescue.com which is normally pegged at $588 for a year
after which the subscription is locked in at $49 per month forever. (No future price rises guaranteed)

Discounts on all future products created by Business Rescue AND
An audio series which will teach start up entrepreneurs how to turn their passion into profits valued at $499.00
Be the first to sign up for this exceptional Business Rescue Package
Trevi also shares his expertise on rescuing businesses especially for small business owners whose most common problems may be lack of cash, trouble paying creditors and fierce competition. He warns that start-up owners mustn't easily throw their money away to marketing strategists charging exorbitant fees for their services (e.g. advertising) which may not always work.
If you compare that to his $199 result-proven offer plus a 60 days money back guarantee, it's a great investment for a little outlay.
The Official Launch Special Package is available at http://www.businessrescue.com/launch
About:
Trevi Lim started out as a Pharmacist then ventured into a business which multiplied into 15 and earns him multi-million dollars. He proceeded to help many others, succeed in a myriad of industries by applying the secrets he personally used. It all started with his consistent 3 month business turnaround promise.
BusinessRescue.com is a community of likeminded individuals who want to move their struggling businesses on top under Trevi's tutelage and all the others willing to contribute in their mutual growth.
Here are some of the testimonials of Trevi's work:
Trac H:
Trevi is very innovative and very forward thinking…some of his ideas can be interpreted as "radical". However he always takes time to explain the reasoning for his strategies that makes them easy to implement.
Simply put…."if Trevi doesn't know, it ain't worth knowing."
I can honestly say that my life has been very enriched thanks to Trevi. I won't be where I am right now without his help. He helped me conquer my self-limiting fears and grow in an environment that did not favour growth.
Luke C:
I've found Trevi's mentoring to be of great benefit to both the stores and myself I've been involved with at that time. I find his technique of mentoring to be very well planned and easy to follow which make implementation at store level very simple and always effective. His out of the box ideas are something I've really come to appreciate and have assisted in growing my professional skill set greatly.
Andy C:
I've learnt much more in the past 4 consulting sessions than the last 4 years of my practicing life. Trevi is a great motivator and taught me many tricks of the trade. If I did not learn from Trevi, I will still be very lost in direction. I thank Trevi very much for his time and patience for teaching me things I probably will never learn if it wasn't for him. I am very grateful especially for Trevi's patience to break things down and explain things thoroughly to me. I would definitely recommend Trevi to all my peers for sure.
For more information about their complete services, go to Business Rescue Official Website now.