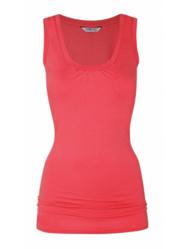 conscientious and ethical clothing brand
Sheffield, Yorkshire (PRWEB UK) 20 May 2013
With summer finally upon us it's no surprise to see a change in the fashion climate. Fashion houses everywhere have been previewing and launching their spring/summer lines for 2013, and amongst these is one particularly exciting collection from ethical yoga clothes brand Asquith London.
The latest collection from Asquith offers a stunning range of yoga clothes designed as a complete lifestyle range. The line includes a capsule jersey collection in deliciously soft Tencel, featuring tank vests, loose tees, blouson tees and box tees, designed for effortlessly chic layering. Asquith's core trouser styles include draped bamboo trousers, foldover pants, tie pants and palazzo pants. Asquith aims to create yoga clothing which provides total comfort, perfect for exercise and leisure. The entire collection is coloured in a fresh, crisp palette of white, soft grey and dark grey, brought to life with vibrant apricot and  raspberry; designed to flatter all skin tones.   Asquith London offers versatile style to fit into all aspects of a modern lifestyle; from yoga and Pilates, to travel and relaxing at home. Throughout the Summer collection Asquith remains stylish and suitable for expectant mums, offering supreme comfort without compromising on style or elegance.
The brand first surfaced in 2002 when founder, Alice Asquith, grew tired of the struggle to find fashionable womenswear which was both stylish, high quality and uncompromisingly comfortable. After learning that many customers were wearing her creations beyond the yoga mat as indispensable travel items, loungewear and chic everyday wardrobe-staples, Alice moved the brand towards a more complete lifestyle range. Alice summarised her brand ethos by saying "We have always designed our collections with modern women in mind, women who demand trend-led looks and an uncompromising level of comfort", and the beautiful new spring/summer 2013 collection certainly reflects this.
Asquith London is a conscientious and ethical clothing brand organically producing contemporary cotton and bamboo Pilate's apparel, loungewear and yoga clothing for women.
To discover Asquith London's range of UK yoga clothes and find out more visit http://www.asquithlondon.com or contact Katherine Hinton on 020 7792 9414. Alternatively keep up to date with Asquith London on Twitter, Facebook, Google+ or Linkedin.