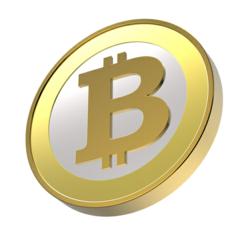 ForexMinute provides services of buying bitcoins, bitcoins exchange and sell bitcoins with ease and safety.
London, UK (PRWEB) May 18, 2013
ForexMinute offers a secure gateway that helps buying bitcoins, sell bitcoins and exchanging bitcoins with ease. They provide all the latest bitcoin news regarding the latest acceptance of the currency by various retailers or any other important information regarding bitcoin trading. Even if someone is new to bitcoin trading, they strive to ease the process and answer all the concerned queries and provide all the most vital resources of bitcoin exchange and trading.
There is no need to pay extra taxes, if one makes online purchasing through it and also using it have no any extra transaction costs. The use of this currency is very secure. No one can trace transaction besides the wallet owner. It increases the privacy in comparison to traditional payment system. If one wants to buy bitcoins for making online shopping then it is not difficult, one can buy it very easily.
ForexMinute provides services of buying bitcoins, bitcoins exchange and sell bitcoins with ease and safety. Online purchasing with these currencies has many advantages. The main advantage of using it is that it keeps the privacy secret. It also offers many advantages over traditional mode of payment and other electronic mode of currencies.
ForexMinute.com is now supporting bitcoin trading by providing complete information to new, intermediate and experienced traders on how to get used to this fully decentralized money trading platform efficiently. ForexMinute.com provides the most authentic bitcoin exchange rate to assist clients in trades effectively. Normally, a bitcoin is traded between $100 and $260. They assure to offer the current bitcoin rate for each and every day.
About - ForexMinute
ForexMinute is a financial news portal offering economic news to global Forex traders each trading day. They have a database of the leading Forex brokers, binary options brokers, stock market brokers and CFD brokers at your disposal. Investors can follow the Forex market via their economic calendar, Forex news widget or RSS feed on the ForexMinute.com website. If they want to stay up to date with Forex news on a daily basis and know about the latest in the world of Forex, then make sure to visit ForexMinute on a regular basis. The information on the website is available to help Forex traders understand the dynamics of the markets and the global economic system.
To know more about their services, please visit http://www.forexminute.com.