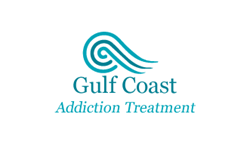 Education is so important on many levels, and we are glad we can contribute to the education of our area's youth
Destin, FL (PRWEB) May 20, 2013
Gulf Coast Addiction Treatment has signed on as a sponsor for the Northwest Florida Daily News Newspaper in Education program, an initiative that provides newspaper subscriptions to classrooms to further enhance the students' education. Sponsorship dollars go toward providing subscriptions to schools that don't have funding to provide a regular supply of newspapers for their students' education.
"We are pleased we are able to give back to the community by taking part in the Florida Newspapers in Education Program," said Gulf Coast Addiction Treatment head of admissions Chris Ross. "Newspapers can enhance a student's education, and we are always on board for that."
A survey conducted by the Newspaper Association of America discovered a notable benefit of the Newspapers in Education, or NIE, program. The survey found that students who attended schools with an NIE program scored 10 percent higher on standardized tests than those from schools without an NIE program.
"Arming students with the facts of world and local events can also increase their awareness of crimes and other detrimental consequences associated with drug and alcohol abuse," Ross said.
The National Association of Drug Court Professionals reports that alcohol and drug use are strongly linked to incarceration. It says 80 percent of offenders abuse alcohol or drugs and nearly 50 percent of prison and jail inmates are clinically addicted to drugs. The vast majority of 95 percent of inmates return to their old habits of abusing drugs and alcohol after they are released.
Education can also play a role in a person's decision to use alcohol or drugs in the first place. Organizations such as [ The Foundation for a Drug-Free World were created to specifically provide drug facts and information so people, and children especially, can make more informed decisions with respect to alcohol and drugs. Such organizations are similar to newspaper reports by not lecturing people on the use of alcohol and drugs but by simply providing information so people can make their own informed decisions.
"Education is so important on many levels," Ross said, "and we are glad we can contribute to the education of our area's youth." Sponsorship in the Florida NIE provides a classroom with a full year's subscription to the Northwest Florida Daily News.
Located on the Gulf of Mexico in Destin, Florida, Gulf Coast Addiction Treatment boasts a serene setting, luxurious surroundings and, most importantly, the research-based programs that can help people recovery from drug and alcohol abuse and addiction. The center offers a variety of non-12-step, holistic options for creating a personalized recovery program focused on lasting recovery.