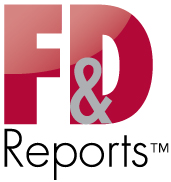 An essential tool for sales, marketing and trade spending professionals
Great Neck, NY (PRWEB) May 17, 2013
F&D Reports, a division of industry-leading credit consulting firm Information Clearinghouse Inc. (ICI), is pleased to announce the release of its comprehensive Strategic Sales Insights (SSI) report on Ahold, providing a detailed analysis of the Company's current operational and competitive status as well as potential future growth and retail activity.
After making several acquisitions that helped grow its store base and boost global sales last year, Ahold plans to continue to be highly acquisitive in 2013 and beyond. The Company's U.S. sales, which have improved modestly over the past five years, comprise about 61% of total revenue. Ahold USA's Stop & Shop chain controls parts of New England and competes with A&P in New York, while its Giant-Landover and Giant-Carlisle chains command markets in Pennsylvania, Maryland and Washington D.C. In addition to gaining control of Philadelphia after Supervalu completed the sale of several banners including Acme Markets earlier this year, Ahold has been named as a potential suitor for Harris Teeter Supermarkets, which has been exploring a possible sale since February.
For full access to this report, at no obligation, please click here.
Our Private Client Group has received the following Strategic Sales Insights reports to date: ALDI, Roundy's, Publix, Stater Bros., Winn-Dixie, Save Mart, Safeway, Smart & Final, Walmart, Dollar General, Ingles, Harris Teeter and Costco. In the coming weeks, reports will be published on Trader Joe's, A&P, Delhaize America, Raley's, BJ's Wholesale Club, Family Dollar and H.E. Butt.
Commenting on the Strategic Sales Insights initiative, CEO of ICI Lawrence Sarf stated, "The organizational and functional relationships between finance and sales in today's U.S. manufacturers allow both to deliver expected, yet sometimes seemingly conflicting results when high-quality concise information is available at their fingertips. My companies have specialized in the food, drug and HBA retail channels for more than 30 years, earning us a reputation as 'Best in Class.' Senior sales executives representing food and drug companies can learn firsthand by viewing the Ahold report, using the link above, and judge for themselves."
Information Clearinghouse, Inc. is the parent company of F&D Reports (http://www.fdreports.com), Creditntell (http://www.creditntell.com) and ARMS (http://www.fdarms.com), which are recognized as the premiere financial consulting services with respect to nearly 20 retail channels of distribution.