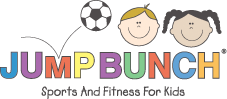 Hireology is a powerful tool that puts [our] franchisees in a position to make better [hiring] choices. -- Joey St. John, VP of Operations, JumpBunch
Chicago, IL (PRWEB) May 21, 2013
JumpBunch, a growing franchise of kids sports and fitness services, has announced they will begin using Hireology's selection management platform. To meet the hiring needs of their expanding business, JumpBunch franchise locations will have access to Hireology's applicant tracking services, interview guides and verification services.
With hiring needs consisting primarily of activity directors and coaches, JumpBunch's franchisees need to be ensured each new hire is qualified to work with children, and can pass background verification checks. By providing each franchisee with access to Hireology's platform, location owners will be able to make more qualified hiring decisions in a significantly reduced amount of time.
"We consistently promote a proactive hiring strategy with our franchisees to stay ahead of their hiring needs and be in a position to grow," said Joey St. John, vice president of operations at JumpBunch. "However, until now we have not had any legitimate resources in place to assist with that directly. Hireology is a powerful tool that puts franchisees in a position to make better choices."
Founded in 2002, JumpBunch has brought interactive development programs to children and adolescents nationwide. With over fifty locations including international franchises in India, the team has committed themselves to leaving a positive impact on childhood development.
About Hireology
Hireology's award-winning Selection Management System helps companies organize their hiring process and leverage data to make better hiring decisions. Franchise systems, banks and financial institutions, healthcare systems, dealer networks, and other multi-site operators use Hireology's web-based Selection Manager™ to deliver consistent and repeatable hiring decisions in the field - leading to better hiring decisions, lower turnover, and increased profitability per location. For more information, please visit http://www.Hireology.com.
About JumpBunch
JumpBunch is a fun, structured program that introduces children to a wide range of sports, helps build coordination, self-esteem, and a life-long love of sports and fitness. JumpBunch is offered at preschools, daycare facilities, elementary schools, parks/recreation departments, or any venue where children are gathered. For more information, please visit http://www.JumpBunch.com.