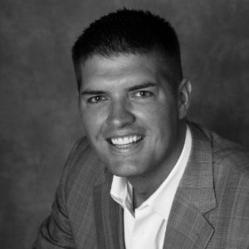 The Star in New Home Star is our People.
CHICAGO, IL (PRWEB) May 20, 2013
New Home Star President and real estate sales expert, David Rice, was a featured panelist at the Housing Leadership Summit presented by Hanley Wood in Scottsdale, AZ May 13-15. Rice tapped into his years of new home sales experience and success to instruct home builders from all over the country and help them sell more homes more profitably.
"It was truly an honor to present to such an elite group of builders and industry professionals," said David Rice, President of New Home Star. "It's exciting to see that times are getting better for builders and they're beginning to build again. Now we're able to show them how to do it while protecting their margins."
Rice's session delved deep into the idea of "sales operational excellence." Builders learned how to identify key metrics, develop disciplined processes and staff strategically in order to achieve profits and success.
New Home Star has helped builders across the country achieve success when the market was in its deepest downturn and continues to partner with some of the top builders in the country into a new economic paradigm.
About New Home Star Corp
New Home Star is a national sales and marketing company, providing builders and developers with comprehensive management and outsourcing services for today's housing market. New Home Star partners with builders spanning 3,000 miles across the United States.
New Home Star's Community Commitment
New Home Star is committed to making a difference at every level of its organization and in the communities where it operates. Through Debbie's Closet, a charity started by David Rice and his mom, Debbie, families in need receive life's basic necessities, like food, shelter and clothing. For more information on New Home Star, visit http://newhomestar.com.