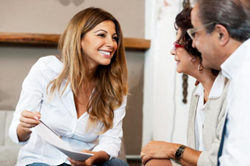 QROPS are becoming the standard bearer for overseas pensions, which can only be a good thing for expats
London, UK (PRWEB UK) 18 May 2013
According the HMRC's published list of QROPS providers, the total providers is now 3002, the highest ever total.
The previous peak came in March 2012, but the total dropped significantly after changes to HMRC regulations meant over 300 schemes had to be de-listed.
Subsequently, many schemes re-located to new jurisdictions, and this has caused the total to steadily creep up again.
David Retikin, Director of Operations for Pryce Warner International Group, commented: "We have provided QROPS since their inception 7 years ago, and are happy to see that the amount of providers has now reached a record high. This shows the strength of the industry as it managed to recover after HMRC's rule changes. It also shows that QROPS are becoming the standard bearer for overseas pensions, which can only be a good thing for expats."
Strong local regulatory bodies in Malta and Gibraltar have allowed many schemes to be set up safely and securely, whilst providing a local regulator to ensure that HMRC's regulations are strictly adhered to.
The HMRC List does not detail 'approved' schemes, just those that have submitted a form to the Inland Revenue confirming their pension fund meets QROPS rules. Pension schemes in the UK cannot transfer funds to schemes that are not listed.