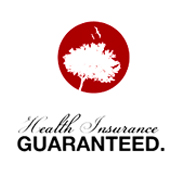 (PRWEB) May 20, 2013
The new healthcare bill proposes to have major ramifications in the lives and health of all Americans. However, not all the conditions were to be implemented or have an immediate impact as some might take up to 2014 to show anything.
According to Health and Human Services (HHS), some states are currently moving forward to implement the health care law and establishing Health Insurance Marketplaces, such as: Iowa, Michigan, New Hampshire, and West Virginia. HHS will continue to provide the remaining states with the flexibility, resources, and time needed to support the establishment of the new health insurance marketplace.
Health Insurance Guaranteed, a pre existing condition medical insurance company, reviews the impact of the bill in 2014, and states that consumers in every state in the US will soon be able to buy insurance from qualified health plans directly through a Marketplace and may be eligible for premium tax credits and cost sharing assistance to help lower their costs.
What will exactly be the impact of Health Bill in 2014?

Healthcare exchanges: With this bill, the government has proposed setting up healthcare exchanges, which will essentially provide affordable and good health insurance to all those who are uninsured, have small businesses, or are self employed. The rationale behind these exchanges is to prevent insurance companies from hiking up their premium rates or refusing pre existing condition health insurance coverage.
Mandated coverage: The proposals also seek to implement mandated coverage for all, where it claims that people who are not insured by 2014 will face a fine of $95 or 1% of their income, whichever is higher. It is important to note that this factor does not affect poor families, who will be getting subsidies.
Medicaid: Another factor that will be implemented by 2014 is the expansion of Medicaid to include adults living in poverty and who are childless.
Tax benefits: Based on each family's annual income, the government will provide tax breaks for healthcare, which will make it more affordable for people.
With all these and more being proposed by the health bill, it is obvious that the government is seriously inclined towards ensuring group of guaranteed issue health insurance for all.
These health plans will ensure consumers have the same kinds of valuable insurance choices as members of Congress, and cannot be denied coverage because of a pre-existing condition.
About Health Insurance Guaranteed - Health Insurance Guaranteed, a supplemental medical insurance company, is the nation's leader in health care for those with pre-existing conditions (of all age groups).
HIG prides itself in offering the best insurance services in the industry to those who are rejected for health insurance, along with an unequaled customer service experience. They are able to help their clients find make the comparison and make decisions for an affordable insurance, prescription coverage and excellent catastrophic insurance for their pre-existing medical conditions. Health Insurance Guaranteed, a cancer health insurance company, works with only A-Rated carriers by AM BEST and other accredited organizations. They adhere to all federal regulations regarding pre-existing conditions and where applicable accept creditable coverage according to HIPPA (Health Insurance Portability and Accountability Act). These companies are well known in the industry for their customer service, claims turn over and access to quality health care providers.
To get a consultation about Medicare Supplement Insurance Plans and guaranteed issue health insurance - Health Insurance Guaranteed can be contacted at 800-940-5446, http://www.healthinsuranceguaranteed.com/.