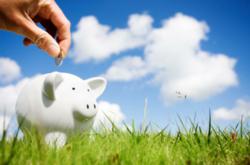 Even those on the verge of retiring or in retirement can benefit from a QROPS
(PRWEB UK) 20 May 2013
According to a Lloyds TSB press release dated May 3rd 2013, UK expat retirees are living on "insufficient" pension income.
Expats reported that their pension income is not enough to support their desired lifestyle, but that they felt their money still went further abroad than in the UK. Many also stated that they expected they would have to severely cut their expenses upon retirement.
QROPS overseas pensions are a pension scheme designed specifically for expats, and can help a great deal with this problem. As individuals do not need to buy an annuity as part of the scheme, pension assets can be invested and paid out in such a way as to offer greater pension income.
David Retikin, Director of Operations at Pryce Warner International Group, commented: "British expat pensioners concerned about their retirement income could benefit enormously from QROPS. The HMRC approved scheme allows individuals to transfer much of their UK based pension assets into the Scheme, which can be set up wherever is most suitable for the individual. Even those on the verge of retiring or in retirement can benefit from a QROPS, as they can very easily be set up in the currency of the individuals choice, which means they immediately save money of currency exchange fees."