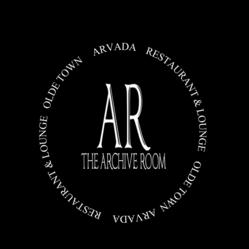 "We're serving amazing food at competitive prices, and we're excited for people to experience the changes we've made." - Jeff Arnold, owner, The Archive Room.
Arvada, CO (PRWEB) May 21, 2013
The Archive Room, a restaurant and lounge in historic Olde Town Arvada, has announced a new executive chef, a completely revamped menu and interior, and a new farm-to-table concept focusing on fresh, sustainable cuisine with Mediterranean influences.
The new menu is the work of Executive Chef Aaron Youngblood, who joined the Archive Room in December 2012. Youngblood has slowly changed the restaurant's offerings from a large menu of mostly sports bar-type cuisine to entrees featuring grass-fed and hormone-free meats, locally grown vegetables, enticing small plate items, and desserts – all made from scratch with no processed ingredients.
"The Archive Room has been waiting for a chef with a vision, and Chef Aaron Youngblood has that vision," said Jeff Arnold, owner, the Archive Room. "He has played a pivotal role in changing our menu and concept as well as introducing new foods and wines without being stuffy or pretentious," he added. "We're serving amazing food at competitive prices, and we're excited for people to experience the changes we've made."
The Archive Room now makes ricotta and mozzarella cheeses from scratch, smokes its own fish and cheddar cheese, and pickles and cans locally grown vegetables. The restaurant grows herbs, tomatoes, lettuce and squash at a community garden in Arvada, and Youngblood has also partnered with Aspen Ridge Farm and Red Bird Farm for natural meats, and Bluepoint Bakery in Denver for fresh breads, buns and rolls.
This spirit of cooperation with other local farms and bakeries also extends to the lounge, where the Archive Room serves more than 30 Colorado craft beers in bottles, with an additional eight craft beers on tap. For cocktails, they make their own syrups and infuse their own spirits with seasonal fruits to create their cucumber and blueberry vodkas.
The décor has been upgraded along with the menu, and the Archive Room has gone from a dark, sports bar-type atmosphere to one of casual elegance. The restaurant has completely changed its tables, chairs and couches, and new colors have brightened the interior considerably. The lounge area has also been renovated and has become a late-night destination in Olde Town Arvada, with ambient music and comfortable chairs and tables that invite guests to eat, drink and linger. Key pieces of owner Jeff Arnold's collection of historical magazines and newspapers – which inspired The Archive Room's name – still adorn the restaurant's walls.
The Archive Room is located at 5601 Old Wadsworth Boulevard in historic Olde Town Arvada, Colorado. The restaurant and lounge is open for lunch and dinner from 11:00 AM to midnight Monday through Saturday, and Sundays from 10:00AM to midnight. Please call (303) 432-0400 for reservations or more information.
###