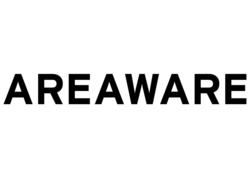 "Fostering and promoting innovative designers is an important part of who we are at AREAWARE."
Brooklyn, NY (PRWEB) May 21, 2013
AREAWARE™, Brooklyn-based producer of artisan created, design-driven home accessories, was chosen by the Rochester Institute of Technology as the lead partner in the third generation of their Metaproject. With the top 3 designs selected for addition into the AREAWARE line in Fall 2013, the work of all 22 students enrolled in this senior level industrial design studio course was shown at this year's International Contemporary Furniture Fair (ICFF) in the Jacob Javits Center.
Metaproject was developed by RIT Associate Professor and Industrial Design Department Chair Josh Owen in 2010 as an industrial design course with an industry partnership to place student output into a global venue. The course also creates an educational platform for the modernist teachings of Massimo and Lella Vignelli, whose archives are housed in the Vignelli Center for Design Studies at RIT, where they are used as teaching tools.
"The object of Metaproject 03 was based on toy design with a focus on wood as a material. AREAWARE was a perfect choice as a partner due to their iconic Cubebot®, and the modernist leanings found in their wooden toys," notes RIT associate professor Josh Owen, creator of the Metaproject.
Throughout the semester, AREAWARE's Creative Director, Laura Young, visited the RIT class several times to guide students on the exploration of wood properties and toy design. Students designed and produced high-quality, finished and functional prototypes, with materials suitable for manufacturer review. AREAWARE founder Noel Wiggins, AREAWARE Creative Director Laura Young, and Cubebot creator David Weeks judged the final projects for their production value and commercial appeal.
"At AREAWARE, we act as a design incubator, connecting young talent with the appropriate vehicles to amplify and extend their reach within the community," notes AREAWARE founder, Noel Wiggins. "Students have a fresh sense of design and are an essential part of this process."
AREAWARE will produce the designs of the top 3 winners of the Metaproject 03. James Paulius's "Blockitecture," Jay Liu's "Shapuzi," and Katharine Beyerie's "Fish Flip" will join AREAWARE's catalog in Fall 2013.
About AREAWARE:
AREAWARE is the Williamsburg, Brooklyn, based producer of everyday objects that are mindful, functional and unusual. Our goals are to create thoughtful products that inspire an emotional response and to explore design languages as a means of creating new forms. We like to think we have a good sense of humor and that our objects are poetic. We wish to create a forum for young and local talent and together become a strong voice for American design. We believe that appreciation for beauty is central to what it means to be alive and want to embody this principle in even the simplest things.