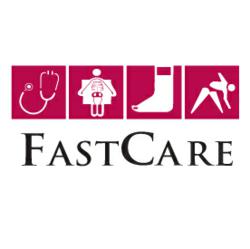 Miami, FL (PRWEB) May 20, 2013
Fastcare Miami Beach clinic advises patients to treat a possible urinary tract infection (UTI) within its first symptoms, as if not treated, it may involve the ureter and the kidneys resulting in a more serious infection. Although a urinary tract infection in itself is not life threatening, if left untreated it can lead to serious kidney infection called pyelonephritis. Women seem to have many more urinary tract infections than men, but men come up to the same percentage as women after the age of fifty.
As part of Fastcare's Preventive Care for patients, they advise on how to prevent a UTI:
1. Make sure to drink plenty of plain water daily.
2. Don't hold it! Women are often guilty of trying to finish a task before they go to the bathroom. Holding it can help any bacteria that may be present develop into a full-fledged urinary tract infection.
3. Taking showers instead of baths helps prevent bacteria from entering the urethra and causing a UTI.
4. Feminine hygiene sprays and douches, particularly scented douches, can irritate and possibly lead to a UTI. Avoiding these products will help prevent not only urinary tract infections, but also other infections and irritations that these products may cause.
5. Drinking cranberry juice is a fairly well-known and natural way to both help prevent urinary tract infections, as well as help speed the recovery process when a UTI develops. Just drinking two 4-ounce glasses of cranberry juice daily is often enough to both prevent a UTI and speed recovery when an infection does develop.
6. Another nutritional route that may help prevent UTI is regularly taking vitamin C supplements. Vitamin C increases the acidity level of urine, which in turn helps decrease the number of harmful bacteria that may be present in your urinary tract system.
7. Always wear panties with a cotton crotch. Cotton fabric lets moisture escape while other fabrics can trap moisture, creating a potential breeding ground for bacteria.
About Fastcare – Fastcare Aventura urgent care center, is a step down from the traditional emergency room with minimal waiting time. They treat all non-life threatening illnesses and injuries, accept most private insurances and are contracted with all Workers' Compensation Insurance companies. Due to their direct contracting with most insurance companies, a visit to FastCare will be at lower cost in the form of lower copays and lower charges vs. the emergency room. Fastacre's main priority is to provide quality medical care in a timely manner for their patients.
As a network of emergency walk in clinics, FastCare Aventura and Miami beach provides flu shots on a seasonal basis and offers preoperative physicals and clearances when patients are required to have one done prior to a surgical procedure.
For detailed information on preventive care and treatments, please contact FastCare at: 786-923-4000, or visit their website http://www.myfastcare.com/