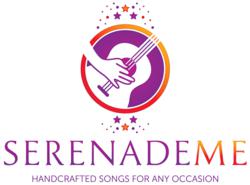 A SerenadeMe custom song is perfect as a unique gift or for anyone to help create a personal song of their own
Chicago, IL (PRWEB) May 21, 2013
From now until May 28th, SerenadeMe is running a contest to give away a free, custom song to one lucky winner!
To enter the contest, visitors can provide their email address at the promotional link provided in the article below, or follow SerenadeMe on Twitter. On May 28th, SerenadeMe will randomly select one entry and award a free song. The songs make great gifts, ring tones, theme music, and more.
SerenadeMe is a service that allows people to help create custom music and songs for any and every occasion. Visitors to the SerenadeMe website provide details such as information about the receiver, the occasion, and numerous other details right down to the vocal style.They can also personalize details such as male or female singer, tempo, lyric style, and mood that they would like to convey. It is quick and easy for anyone to express the style of song they want, ensuring quality no matter what genre they choose.
This promotion is good for one $120 unique song (music and lyrics).
Whether a birthday gift, engagement present, first wedding dance song, or a theme for a thrilling vacation video, SerenadeMe "is committed to helping people find their voice. Let the world hear what you hear".
Head over now to http://www.sere-nade.me/freesongpromo for a chance to win!
SerenadeMe will never distribute or sell an email address or any private information. This is only for use by SerenadeMe.