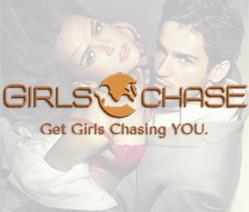 Minus payment processing fees, we keep 100% of what we take in. All money goes back to the business.
San Diego, CA (PRWEB) May 21, 2013
After exploring all the major options on the market last fall, the team at Girls Chase made a hard decision: the company would build its own paywall. And the results are just in: the paywall's a flying success.
"We've had hundreds of visitors sign up for subscriptions in very quick succession," says Chase Amante, founder of the company and author of many of the 500+ detailed how-to articles on the site that train men on everything from dating to how to live a better life. "And it doesn't seem to be letting up."
A paywall is a system that allows website visitors to read a certain number of articles, prompting visitors who've exceeded this limit to pay a subscription fee and sign up to continue reading.
In late 2012, GirlsChase.com decided it wanted to pivot its business model from a focus on products and advertising to one on content subscriptions. In order to make that switch, it began looking for a paywall solution.
"The first company we looked at was Press+," says Amante, referring to the paywall provider that operates the metered content paywalls on the New York Times and Economist websites, along with around 900 additional sites. But Press+, Amante says a representative told him, charges 25% of a business' subscription revenues - essentially for placing a piece of code on a website and serving as its payment processor.
"We didn't want to have to raise our prices 25%, so we next looked at some of the smaller companies in the space," Amante says, but they didn't find much else. One company charged a 20% premium on subscriptions; another didn't reply at all to their inquiries, including one asking if they were even still in business. Yet another took weeks between emails, which raised concerns about whether it'd be reachable in the event of problems with customer billing or access.
Faced with having to pay a premium on subscriptions, or be stuck playing the waiting game with its paywall provider, the company decided to do something else altogether: build its own system.
The full price? About $1900.
"Press+ charges $4500 for installation alone, by comparison," Amante says. "We had a guy from Greece do it for us for less than half of that."
The best part, says Amante? "Minus payment processing fees, we keep 100% of what we take in. All money goes back to the business."
And to hiring more writers to write about things like asking out girls and being smooth with women, of course.