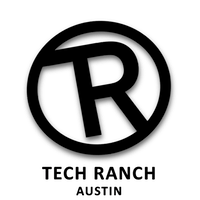 Austin, TX (PRWEB) May 20, 2013
CM First USA is moving the company's development center to Tech Ranch Austin in May. Founded in 2008 by Kevin Koym and Jonas Lams, Tech Ranch is designed to help entrepreneurs take their businesses to the next level. By working together in a shared environment, this facility allows participants to leverage the social capital of the community and provides classes, workshops, mentoring and networking.
As CM First continues to grow the mobile and code analytics business, the opportunity to work more closely with other tech companies, share ideas and grow the products is a tremendous opportunity for the company.
John Rhodes, CTO, agrees. "Tech Ranch Austin is a community of start-ups and entrepreneurs sharing ideas, partnering and learning together. CM First sees the chance to marry its midrange and mobile applications with cutting-edge technology."
A company whose mission is all about continuous improvement, CM First recognizes that Tech Ranch Austin is the place to be. Constant contact with other innovators can only make the company stronger, improve products and help keep CM First on the front lines of product capabilities and quality.
About CM First Group
CM First is a global software and services company with a focus on application modernization, custom development of enterprise applications that support high-performing, and agile development teams in three key areas: Application Modernization for IBM Environments, Custom Application Development Architected and Agile, Tools and Technology for Future Development.