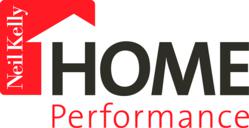 When homeowners look to increase energy efficiency, solar is often at the top of their list.
Portland, Ore. (PRWEB) May 31, 2013
Neil Kelly Company, the largest design/build remodeling company in the Northwest, announces the acquisition of Mr. Sun Solar, a Portland-based company specializing in the design, installation and service of solar panels and solar energy products.
As part of the deal, seven employees will join Neil Kelly Company, including John Patterson, president of Mr. Sun Solar, who will remain an active part of the business. The addition of solar services is expected to add 25 percent to the Home Performance division's annual revenue.
"Adding solar to our portfolio makes great business sense. When homeowners look to increase energy efficiency, solar is often at the top of their list. And when it came to evaluating companies, Mr. Sun Solar was at the top of ours. Under the leadership of John Patterson, Mr. Sun Solar has become the gold standard for solar design," states Tom Kelly, president, Neil Kelly Company.
"There was just no better choice than Neil Kelly. Our companies have the same core values of treating customers well, providing great service and caring for the environment," states John Patterson, president of Mr. Sun Solar. "Plus, many solar clients are eager to learn about other ways they can trim their energy costs, so Neil Kelly's Home Performance team will be a great resource."
Rebates and Incentives Available
"Neil Kelly will service all existing Mr. Sun Solar's clients, and we look forward to helping even more homeowners improve their home's comfort and efficiency," states Chad Ruhoff, manager of the Home Performance Division. "For homeowners considering solar, panel costs are at all-time low and incentives and tax credits can cover up to 75 percent of the cost. We're offering free solar assessments and energy audits to give homeowners more information." Details at http://www.NeilKelly.com
About Mr. Sun Solar
Since 1980, Mr. Sun Solar has sold and serviced thousands of solar energy systems. Based in Portland, Oregon, the company specializes in solar electric (photovoltaic or PV) systems, solar water heating, and solar pool heating. In addition to installing and servicing solar systems, Mr. Sun Solar furthers solar energy causes and awareness through educational outreach and active involvement in energy policy legislation.
About Neil Kelly Company
The Neil Kelly Company helps Northwest homeowners care for all aspects of their homes. Services include award-winning design-build remodeling, energy upgrades, solar panel installation and home repairs big and small. Established in 1947, the firm has a national reputation for its innovative design-build remodeling and new home construction.
With five Pacific Northwest locations in Portland, Lake Oswego, Eugene, Bend and Seattle, Neil Kelly is renowned for its innovative design and remodeling services, quality craftsmanship and sustainable building practices. Homeowners are invited to visit Neil Kelly design centers or attend free educational workshops. Visit http://www.neilkelly.com.