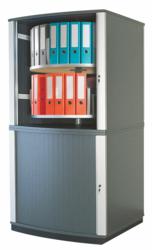 Goedeker's is proud to be able to bring these fine products to our customers.
Ballwin, MO (PRWEB) May 22, 2013
"Empire Office Solutions provides an excellent catalog of office furniture and storage products," says Goedeker's CEO, Steve Goedeker. "Goedeker's is proud to be able to bring these fine products to our customers."
Empire Office Solutions and related brands Bisley and Moll can transform any office space. They offer unique and creative storage solutions that are sure to increase efficiency.
Explore Empire Office Solutions, Bisley and Moll office furniture at Goedekers.com.
About Goedeker's
Goedekers.com is home of online appliance retailer, Goedeker's. Since 1951, Goedeker's has been providing hometown service to the St. Louis area. Now, Goedeker's is proud to bring that same hometown service to the whole continental United States. Whether it's appliances, furniture, mattresses, or plumbing supplies, Goedeker's sells it all. To explore GE Cafe Appliances, appliance package deals or many more fine home-related products, visit Godekers.com.
About Empire Office Solutions
At Empire Office Solutions, we are continuously seeking out and discovering the best storage, filing and organization products from around the globe, and we're proud to bring them into your world. From innovative, space-saving rotary binder and media carousels, to customizable filing cabinets and handsome desktop organizers, we have unique organizing solutions for virtually every storage need.
Empire Office Solutions is a division of Empire Imports, Inc. based in Amherst, MA. For well over 50 years, Empire Imports has been providing North American consumers with some of the finest organizational products found anywhere in the world. In that same proud tradition, Empire Office Solutions offers an expanded selection of unique, well-crafted office essentials.