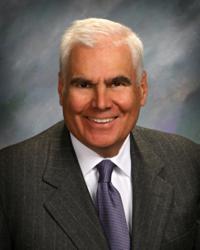 You call me, you get me.
Trumbull, CT (PRWEB) May 20, 2013
A ribbon-cutting ceremony will formally launch the opening of the Medical Center of Fairfield County, 112 Quarry Road, Trumbull, CT, Thursday, May 30, at 6 p.m. An open house and tour of the building for physicians and associates, sponsored by R.D. Scinto, Inc., will follow.
Invited to cut the ribbon is Trumbull First Selectman Timothy Herbst, who will be joined by developer Bob Scinto, Faith Lycia, administrator of the Surgery Center of Fairfield County, and others.
The state-of-the-art Medical Center of Fairfield County is a four-story, 74,000-square-foot facility that offers modern technology and systems in what is being called a "welcoming, architecturally-pleasing setting". Its key component is the Surgery Center of Fairfield County, established in 1985 and formerly located near the Trumbull Mall. It contains six surgical suites and a 15-bay recovery area, said Bob Scinto.
At its new home, the Surgery Center "will allow us to provide better service to our physicians and patients than ever before," said Ms. Kycia, associated with the Surgery Center since 1999. The new facility served its first patient March 3, she said.
Dr. Michael Redler, an orthopedic surgeon and president of the medical staff, added that patients "will continue to enjoy the safety and convenience of a truly exceptional, state-of-the-art, digitally-integrated facility that is dedicated to outpatient surgery."
Modern office space in the sleek building will be available for three dozen physicians and staff, said Bob Scinto. They will have easy access to the surgery suites and recovery area.
The architect who designed the building is Seung Hyeon Park, the founding principal of the Bridgeport firm AchiChord. It features a covered atrium for the drop off and pickup of patients, a bright two-story lobby and a bamboo garden.
On site is a fitness center for use by doctors and medical personnel. It offers multi-stationed advanced equipment created and produced by TechnoGym, based near Bologna, Italy, that was the official supplier for the 2012 London Olympics and Paralympics, according to Bob Scinto.
Patients, visitors and medical staff may also avail themselves of a cafeteria in the building. Ample free parking is adjacent to the facility, which is near Bow-Tie Cinemas.
-30-