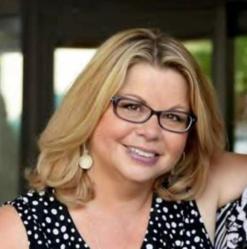 Wisdom Circles bring back those traditional experiences missing in today's rushed culture
Portland, Ore. (PRWEB) May 21, 2013
Author Victoria Trabosh announces her new ongoing community meetings Wisdom Circles for women. Wisdom Circles offer opportunities for women, gathering for the purpose of sharing experiences and honoring life events, for discovering personal wisdom. Author of Dead Rita's Wisdom: Simple Words to Help You Live an Extraordinary Life, Trabosh realized through her keynote speeches, talks and workshops that women were longing for the age old rituals of validating and empowering each other. "Ages ago, women gathered informally and formally to teach each other skills like cooking, child rearing, and sewing. In the process of learning tasks, elder women also imparted wisdom to younger generations. Wisdom Circles bring back those rich experiences that are missing in today's rushed culture," Trabosh explains.
Women gather in Wisdom Circles to frame and identify their experiences in ways that empower and define the lessons they are learning for the purpose of personal growth. Wisdom Circles also offer the opportunity to honor their mentors who have taught them life lessons, whether these wise sages came from parents, teachers, co-workers, or friendships.
The popularity of Wisdom Circles is spreading outside Trabosh's hometown, and she now travels to lead Wisdom Circles. "Discovering and creating this unmet need for women has snowballed. I am now expanding my vision to include annual Wisdom Circle conferences, and teaching others how to lead Wisdom Circles. We also have a growing online community," Trabosh reports.
Women testify that Wisdom Circles help validate and give value to their life's journey, honor their suffering and struggles, which increases self- esteem and empowers their life experiences.
Trabosh offers guidelines for others wanting to conduct wisdom circles. "Women need to have the intention to share and learn from others, be willing to suspend the disbelief that they don't have their own personal wisdom, and be respectful and accepting of women's stories." Victoria Trabosh invites followers to receive their daily wisdom messages through Twitter.
About Victoria Trabosh
Victoria has a BS in Business from Indiana University, is a certified coach and holds a certificate from Organization Systems International. Vicky serves as an executive coach for top tier organizations known in their respective fields for excellence. Vicky is a multi- media personality as radio host for Smart Woman Talk on the CTR radio Network, a columnist for Choice Magazine and a popular guest on ABC affiliate AM Northwest TV. Vicky is a sought after speaker worldwide for her knowledge, wisdom and transformative talks.
Victoria is the co-founder and president of Itafari Foundation, a nonprofit organization assisting the survivors of the 1994 Rwanda genocide, providing microfinance for women and is currently building a school. Itafari has raised over $700K for the survivors and victims and was honored with a Lifetime Achievement Award from the World Arts Foundation. For interview contact Diane with Inspired Media at info(at)inspiredmc(dot)com.