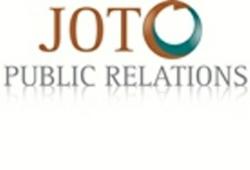 Amid this lingering recession, small and medium enterprises especially need to wise up and utilize CSR as the backbone of their business
Clearwater, FL (PRWEB) May 20, 2013
As a national PR firm with clients primarily in the finance, technology and healthcare industries, Clearwater-based JoTo PR understands the necessity of relating to its community. Since its inception in 2009, JoTo PR has lent a helping hand to local community projects through its Corporate Social Responsibility (CSR) practices. JoTo PR insists that it is possible to produce a positive impact on the public while still reaping business benefits. Founded by Karla Jo Helms and Diane D. Stein, JoTo PR recently found that community-focused efforts pay off in more tangible terms than just "feeling good."
JoTo PR falls into the 20% category of businesses that measure success for CSR programs. With only about one fifth of mid-sized companies measuring their CSR programs' success by their financial impact, many are missing opportunities to tie CSR programs to positive business performance, says Karla Jo Helms, CEO of JoTo PR.
"We manage by statistics, meaning we track everything," said Helms. "Our time is valuable, and while pro bono work is extremely rewarding, we found that we needed to pay the bills in the early days of JoTo. But in our quarterly statistical analysis meetings, what we found was astounding—the amount of [pro bono] community work we did directly correlated to our gross income. It didn't matter if our clients were in other parts of the nation—when we helped our own local community, others then came to us for help."
The two JoTo entrepreneurs state that they traced the benefits of the pro bono work to other tangible aspects. Through its community contributions, the PR agency saw an increase in more leads, higher revenues, and consequently, the ability to hire more employees (who, in turn, are now able to also take on pro bono projects). "The expansion from our CSR program even gives us the opportunity to pay more taxes!" Helms says tongue-in-cheek.
Studies show that being socially responsible is not an option, but rather is essential when chasing long-term viability and meeting consumer demand:
●Consumers say that being socially responsible is an influence in their purchase decisions, rating:
o"Being green" (83%);
oReducing consumption (81%); and
oContributing financially to nonprofits (65%) as important actions. (1)
JoTo PR understands first-hand the significance of those numbers—the Florida PR firm now encourages its clients to "give back" as part of their PR campaigns and make it a priority to forge a difference in their communities. JoTo PR has turned the knowledge of its own pro bono work into additional solutions for its clientele. By using their connections to make introductions to government officials, politicians and others in the public sector, JoTo has been able to help other companies make a positive difference in their local communities. As a result, these businesses have also seen increased business and national news attention.
JoTo PR suggests that small and medium enterprises incorporate socially responsible business practices through pro bono work and community events. But while the company encourages philanthropic work, JoTo strongly warns against broadening your community efforts only to increase your bottom line.
"You can't fake dedication to your community," said Helms. "The public will pick up on that, and you'll likely do more harm than good."
JoTo PR's track record in incorporating such practices into its own business model over the last several years has helped some of Tampa Bay's leading non-profit organizations, including:
●American Cancer Society—Relay For Life
●Sunscreen Film Festival
●Humane Society of Pinellas County
●Tampa Bay Veterans Alliance
●Boys & Girls Clubs of the Suncoast
●Martin Luther King Community Center
●Bright House Super Boats National Championship and Seafood Festival
JoTo says it leverages its pro bono work online via social media and other tools, and can give tips for businesses who are weighing in on whether to implement a CSR program—and what program(s) to pick.
"Today, every company needs a CSR strategy," said Helms. "Amid this lingering recession, small and medium enterprises especially need to wise up and utilize CSR as the backbone of their business. Those businesses which are without CSR are blatantly ignoring the wants of consumers, and risk developing an unethical reputation by doing nothing."
JoTo PR says it's an age-old adage taken from Theodore White, "You can't get unless you give. And you have to give without wanting to get."
For more information, visit JoTo PR online at http://www.jotopr.com/.
About JoTo PR:
Based in Clearwater, Florida, JoTo PR is an established Tampa Bay public relations agency founded by public relations veterans and innovators Karla Jo Helms and Diane D. Stein. The duo launched their PR firm in 2009 to meet a growing demand for new media expertise. JoTo is a hybrid PR agency, blending proven traditional approaches with the latest technology to deliver the best advantages of both worlds. JoTo's holistic approach to business PR and marketing begins with strategic planning. and leads to a fully integrated program that is designed to optimize communication, improve return on investment (ROI) and expand business opportunities. JoTo PR primarily serves the healthcare, finance and IT industries. For more information, visit JoTo PR online at http://www.jotopr.com.
1."Purpose-Driven Consumers Planning Sharp Increase in Socially Conscious Purchases." Bulldogreporter.com. 10 Apr. 2013. Web. 10 May 2013. bulldogreporter.com/dailydog/article/purpose-driven-consumers-planning-sharp-increase-in-socially-conscious-purchases-ne.