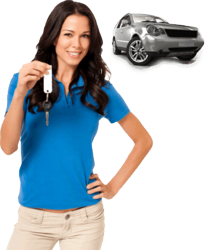 Greenville, SC (PRWEB) May 19, 2013
Valley Auto Loans has risen to the top of the auto loan industry over the past year as the provider for the absolute best car finance deals on the internet. They accept 100% of all bad credit auto loan applications, and ignore bad credit scores or other financial issues that usually mean rejection at other lenders. Valley Auto Loans recently stated that they would be offering auto insurance soon. When it comes to auto insurance, it can be nearly impossible to get a good deal when held back by bad credit or bad driver history. High Risk Auto Insurance is sure to be infinitely easier through Valley Auto Loans at http://valleyautoloan.com/auto-insurance-application/
In the past auto loans and auto insurance have been difficult to get in general. Even when approved, the rates and fees are usually enough to put a dent in any bank account. These days elements like bad credit, no credit, and bankruptcies make it nearly impossible to get a good auto loan. And when it comes to insurance, the slightest mistake can bring about high-risk payments and fees for years. Valley Auto Loans offers a colossal amount of help by approving 100% of their auto loan applicants, regardless of their credit score. And now they offer high-risk auto insurance for great rates and no penalties.
Anyone struggling to make car insurance payments, or fighting with loan providers just to get a reliable vehicle, should turn to Valley Auto Loans right now. Valley Auto Loans offers the chance to get out of debt, and back on the road.
About Valley Auto Loans
http://valleyautoloan.com/ is the leading auto and cars finance provider in USA, Canada & UK fully dedicated to help its customers acquire national car and auto financing. They design and develop customized no credit auto and car financing, bad and good credit auto and car loans. Voted the best for "Quality Customer Service; Best National Auto Loans Service" by thousands of people, their finance experts focus in providing its customers information and various tools available for different auto loan offers, help them to choose the best that fits their budget as well as the related eligibility guidelines in detail.