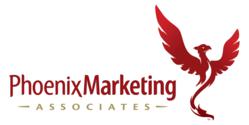 Phoenix, AZ (PRWEB) May 20, 2013
Phoenix Marketing Associates (PMA), one of the nation's leading entertainment marketing and public relations firms, announces the production of the nationwide premiere of the short film, "Running Deer." The film features Booboo Stewart of the "Twilight Saga" and the most recent actor cast in "Xmen Days of Future Past"; Q'orianka Kilcher, who starred as Pocahontas in Terrence Malick's "The New World" and Jon Proudstar, creator of the first Native American comic book "Tribal Force." This premiere will be open to the public at no cost.
PMA was able to successfully leverage its reach within the entertainment world to not only procure the nationwide film debut, but also secure a personal appearance by one of Hollywood's fastest rising stars, Booboo Stewart. "Our firm is very excited to bring the nationwide premiere of Running Deer to the Phoenix area and the appearance of a top Hollywood star in Booboo Stewart will add a lot of punch to the event," explained Jason Jantzen, President of Phoenix Marketing Associates.
"Running Deer" was directed by Brent Ryan Green, written by Jeff Goldberg, and produced by Toy Gun Films. It was shot on location in Oklahoma City and surrounding areas in October 2012.
Toy Gun Films will present a free Filmmakers Workshop to the Ak-Chin community on Friday, May 31st. Brent Ryan Green, Director, and Jeff Goldberg, Writer, invite the children of the Ak-Chin community to UltraStar, giving them the opportunity for a Q&A and to learn about the film industry through a slideshow explaining different aspects of film making.
Booboo Stewart and Jon Proudstar will be in attendance at the premiere on June 1st at 5pm. After the premiere, a Q&A will be held with the stars in attendance as well as the Director and Writer. There will be a short autograph and photograph session following.
About Phoenix Marketing Associates:
Phoenix Marketing Associates was recently named a top marketing firm in 2013 by The Phoenix Business Journal. They work with small to medium sized businesses across North America to provide targeted and results driven marketing solutions on a contract basis within any budget. Phoenix Marketing Associates consultative approach allows for a thorough needs analysis which translates into an effective marketing and PR strategy that saves their clients time and money while providing maximum exposure.
By assigning a team of qualified professionals to each individual situation and utilizing the most current communication and online demand generation technologies, Phoenix Marketing Associates enables businesses to achieve Fortune 500 results on an entrepreneurial budget. For additional information, please visit http://www.PhoenixMarketingAssociates.com
XXX
Media contact:
Christine Holtz
Phoenix Marketing Associates
602-282-0202