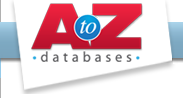 There is no need to spend thousands when you can run background searches for free through your local library.

Rakesh Gupta, President
San Mateo, CA (PRWEB) May 17, 2013
AtoZdatabases, the leading provider of reference & marketing databases and job searches for libraries, has just announced that it is now offering free background searches for library patrons through LocateAmerica.com for 90 days. That means that there is no need to spend money on traditional background search websites.
LocateAmerica.com, a sister company of AtoZdatabases, offers its subscribers completely unlimited background searches for only $39.95 per month, including:

Person Search
Telephone Search
Real Property Search
Professional License Search
Now, in addition to its many useful features, including its job search, cell phone search, and search of 15 million businesses, 220 million consumers, and millions of specialty records, AtoZdatabases offers all library patrons the ability to search millions of records through LocateAmerica.com for 90 days for no charge.
"Businesses can spend up to $5,000 a year to obtain background information on their vendors, partners, investors, and new customers," says President of AtoZdatabases, Rakesh Gupta, "Now, there is no need to spend thousands when you can find this information for free through your local library."
To take advantage of free background searches through AtoZdatabases, call 877-428-0101 or email sales(at)atozdatabases(dot)com.
About: AtoZdatabases, powered by DatabaseUSA.com, is a leading provider of job search, reference, and marketing databases for public libraries, academic institutions, and government agencies across the United States.