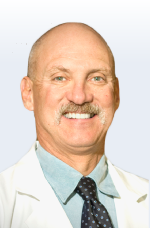 Fairfield, NJ (PRWEB) May 18, 2013
Corneal Associates of New Jersey, a practice specializing in LASIK laser vision correction, cornea, cataract surgery and dry eye disease has announced that it is the one of the first practices in New Jersey to introduce a revolutionary new treatment for patients who suffer from evaporative dry eye disease. Dry eye disease is one of the most common reason patients make a trip to see their eye doctor.
Dry eye disease is often caused from degeneration or deficiencies in the oil layer of the eyes tear film. These oily lipids help provide a protective layer, so that the eyes aqueous (water) layer do not evaporate away. Recently, Corneal Associates of New Jersey has introduced a revolutionary new, in-office treatment called Lipiflow, which can treat patients that may have meibomiam gland dysfunction caused from blocked oil glands. Once the glands are unblocked, the oily (lipid) layer may become restored, allowing for a healthy tear film. 86% of dry eye is caused by meibomiam gland disease.
Dry eye disease has many symptoms including dryness, soreness, grittiness, visual fluctuation, and burning. Dry Eye can cause severe issues with reading, driving, working on a computer, wearing contacts and being outdoors, especially on windy days.
Dry eye disease affects more than 100 million people throughout the world. This disease occurs in both aqueous and evaporative forms, with 65% of cases stemming from Evaporative Dry Eye. If not treated correctly, this can lead to more serious issues including cornea damage and other sight related issues. LipiFlow(R) Thermal Pulsation fights Evaporative Dry Eye from the root of the problem by applying direct, controlled warmth and pressure to the inner eyelid and glands. Pulsations empty the affected glands of clogging oils, allowing for the eye's normal lipid flow to resume. The process is virtually pain free for patients and can usually be performed the same day as examination or through outpatient sessions. In a clinical study conducted by Tear Science, 79% of patients who underwent LipiFlow(R) Thermal Pulsation reported improvement of their symptoms within four weeks of the start of treatment. As gland function and normal lipid flow began to resume, patients reported being less susceptible to dry eye symptoms, many claiming complete symptom relief. "If you only treat the symptoms of dry eye, patients will still require eye drops or other types of dry eye regimens. But if you treat the cause, which Lipiflow does, patients can by symptom free and sometimes stop using drops altogether," says Theodore Perl, M.D., Medical Director of Corneal Associates of New Jersey.
To learn more, visit http://cornealassociates.com/corneal_dry_eye_lipiflow.html.
About Dr. Perl
Theodore Perl, M.D., is a Board Certified Ophthalmologist and is fellowship-trained in corneal and refractive surgery. He earned his Doctor of Medicine degree from Chicago Medical School. After his residency at Rush University Medical Center and graduate training from Harvard Medical School, he completed a two-year fellowship in corneal and refractive surgery at University of California, San Diego.
Dr. Perl specializes in the treatment of external eye diseases, LASIK, and corneal transplant surgery. He has performed more than 15,000 corneal and refractive procedures. Dr. Perl was named as one of New Jersey's "Top Docs" by New Jersey Monthly Magazine and a "Star Surgeon" by VISX Incorporated (AMO), placing him in the top 5% of LASIK surgeons nationwide.
http://www.cornealassociates.com
1.800.797.EYES (3937)
(973) 439-3944
info(at)cornealassociates(dot)com
100 Passaic Avenue, Suite 200
Fairfield, NJ 07004