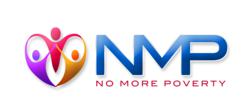 Bakersfield, CA (PRWEB) May 21, 2013
Global Family and its partner the New Eden Charity Foundation appreciate the support of No More Poverty and its co-founders Dr. Michael Omidi and Julian Omidi. Together these two international charities are focused on providing for the safety and education of poor and abandoned children in Myanmar and Indonesia.
"Southeast Asia includes some of the poorest of the poor and there are literally thousands of children alone and vulnerable," according to Jennifer Jensen, Executive Director of My Global Family. "The support of No More Poverty and the Omidi brothers will help our organizations continue to meet the needs of suffering children and youth."
Since Jennifer and Clark Jensen made their first visit to India over 20 years ago, they have been compelled by the plight of children who are victims of poverty, exploitation, and abuse. Their conviction is that these children are as precious to God as our own. This truth has motivated them to develop an approach to childcare that includes seven strategic elements that we believe represents the best possible outcome.
Since inception, Global Family has been able to help and care for hundreds of children through family care, education, and rescue programs. Thousands have been educated about the risks of sexual abuse and trafficking in awareness campaigns along the Nepal-India border. Global Family currently has six Rescue Shelters, with more on the way, in operation so that we always have a safe place to care for a girl being trafficked or other desperate children until we can place them with loving parents who will raise them as their own. Jennifer and Clark feel so privileged to see firsthand the transformation in the lives of children who, at one time, had no hope. Global Family is grateful to No More Poverty as a new partner to help us to truly make a difference in the lives of those who need it the most.
About No More Poverty
No More Poverty (http://www.nmp.org) is a not-for-profit charity organization (with a pending 501(c)3 application) founded by brothers Dr. Michael Omidi and Julian Omidi.  The organization seeks to end poverty at home and abroad by supporting the efforts of like-minded charities and agencies. Current efforts are focused on increasing awareness of and donations to charities already doing great work to address poverty and its staggering effects throughout the world. The plan is to expand our activities to include fostering business development and job creation in disenfranchised areas.
Join us in the fight for No More Poverty. Suggestions for worthy partners in the fight for No More Poverty are welcome. No More Poverty does not accept monetary support, but instead encourages direct donations to the charities featured on the No More Poverty website. For more information, please visit http://www.facebook.com/nmp.org or http://www.nmp.org.
About New Eden Charity Foundation
The New Eden Charity Foundation is a new partner with Global Family. Its focus is providing educational opportunities to the children of Myanmar, one of the poorest countries in Southeast Asia. Myanmar is a military state and the country has been divided by war for decades, leaving its people in dire poverty. Children are the most vulnerable in these situations, often separated from their families they become forced labor or are trafficked into neighboring countries. New Eden's mission is to help these suffering children and to meet their educational needs, to prepare them for successful, self-sufficient lives.
About Global Family
Jennifer and Clark Jensen founded Global Family as an international advocacy group to rescue desperate children with the assistance of local community organizations, volunteer caregivers, and child sponsors. Global Family is a non-profit organization that endeavors to rescue and care for abused, oppressed, and abandoned children within the context of family. Our vision is to help as many children as possible who are victims of poverty, exploitation, and abuse using principled methods that represent the best possible outcome.