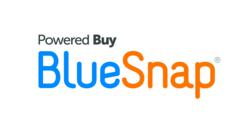 Waltham, MA (PRWEB) May 20, 2013
BlueSnap, a leading eCommerce and payment processing provider that helps businesses go global quickly by simply connecting to a dynamic, easy to use buying platform, is expanding its presence in Silicon Valley. The new location in Campbell will accommodate its growing business and complement its other key locations in Boston and Israel, which have both seen expansion of their own this year.
"Silicon Valley has always represented innovation and an entrepreneurial spirit, the same attributes that have made BlueSnap successful over the years," said Ralph Dangelmaier, CEO of BlueSnap. "As the hub of our West Coast operation, our Silicon Valley office is perfectly located to work with the thriving economy here, and this is only the beginning of the expansion planned for us in the coming year."
Kelly Seelig, vice president of global marketing and a Silicon Valley veteran will manage the new location. "We have an amazing team and we are perfectly located amidst some of the most cutting edge technologies in the world. Our goal is to bring the power of our eCommerce platform and payment processing network to help businesses thrive," said Kelly, who has already built brands for two other successful valley start-ups, Bloom Energy and Cobalt Networks. She joined BlueSnap six months ago to lead the marketing effort and position the company to address the $1.2 trillion eCommerce market potential that currently exists.
BlueSnap continues to forge ahead, recently winning PYMNTS.com's highly acclaimed 2013 Innovator Award, and announcing a new merchant control panel, Snap Console to allow merchants to expedite their setup process, and get their business up and running quickly. The award, along with the continued product development is another acknowledgement that BlueSnap continues to put technology at the forefront as the company grows. BlueSnap helps convert more shoppers to buyers and gives customers the power to BuyNow.
About BlueSnap
BlueSnap™ is a comprehensive global buying platform that fuels growth for companies serving digital, physical and mobile markets. A single dynamic platform, BlueSnap helps businesses grow faster through a configurable and flexible approach to eCommerce, Payment Processing, eMarketing and Subscription billing. Businesses can simply integrate BlueSnap's innovative and powerful BuyNow capability solutions anywhere onto their web sites supporting any merchant buying model. BlueSnap's global network securely supports over 5,000 online businesses in 180 countries in multiple languages, currencies, payment methods and devices. Learn more at http://www.bluesnap.com.
BlueSnap and the BlueSnap logo are trademarks of BlueSnap, Inc. All other trademarks are the property of their respective holders.