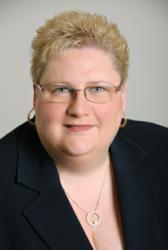 "I love being a business owner and am honored to have been recognized for what I enjoy doing so much," said Raskulinecz. "To be associated with a group of such talented and highly accomplished women entrepreneurs makes it all the more special."
Roseland, NJ (PRWEB) May 30, 2013
Jaime Raskulinecz, founder and CEO of Next Generation Trust Services in Roseland, N.J., has been named a finalist for two prestigious awards that recognize women business owners in New Jersey: Woman Business Owner of the Year, from the Women's Center for Entrepreneurship Corp. (WCEC) and Leading Women Entrepreneurs & Business Owners, sponsored by Leading Women Entrepreneurs, LLC in partnership with New Jersey Monthly magazine.
She will find out in October if she is the winner of the Leading Women Entrepreneurs & Business Owners award at the organization's annual awards event. Twenty-five finalists were selected out of a field of several hundred nominees for exhibiting outstanding performance in four areas: market potential, innovation, community involvement and advocacy for women. According to its website, Leading Women Entrepreneurs, LLC commends New Jersey women entrepreneurs for their service, leadership, community service, and to the state's economic recovery. The Top 25 will all be recognized for their accomplishments and contributions at the special event in October, when the winner is revealed.
Raskulinecz was also one of 12 finalists for the WCEC's first annual Woman Business Owner of the Year; this award recognizes women who have inspired or motivated other women in business and who "exemplify the personal commitment to their business, their community, and the support of women's efforts to lead, mentor, and grow in their professional environment." Nominees were chosen as finalists for their demonstrated leadership and passion in their professions, and for their commitment to making a difference in the lives of others through their business and community service.
The winner was announced at the WCEC awards gala, "Women Making the Mark," on May 15, 2013.
"I love being a business owner and am honored to have been recognized for what I enjoy doing so much," said Raskulinecz. "To be associated with a group of such talented and highly accomplished women entrepreneurs makes it all the more special." This is the third year she has earned finalist recognition for Leading Women Entrepreneur & Business Owner; other honors include 2011 Business Woman of the Year from the Essex chapter of the New Jersey Association of Women Business Owners (NJAWBO) and being named NJAWBO's statewide honoree in 2012.
Raskulinecz founded Next Generation Trust Services in 2004 out of her own desire to make real estate investments within her IRA and being unable to find a professional to help her make those transactions. With self-directed retirement plans, the account holders make all their own investment decisions, and may invest in a broad array of alternative assets that include real estate, precious metals, mortgages, unsecured loans, private placements, commodities, and much more. Administrators like Next Generation Trust Services hold the assets, execute the transactions, and manage all the account administration and paperwork associated with the self-directed IRA.
For more information about self-direction as a retirement wealth-building strategy, call (973) 533-1880, email [email protected], or visit http://NextGenerationTrust.com.
Next Generation Trust Services (NGTS), headquartered in Roseland, New Jersey, is a professional third-party administrator of self-directed retirement plans. NGTS provides education, administrative support, and account maintenance to individuals interested in self-directing their retirement portfolios with a wide variety of investments that are not typically found in an IRA, such as real estate, precious metals, notes and mortgages, private placements, accounts receivables, limited partnerships, hedge funds, and much more. Next Generation Trust Services serves clients globally via its website, http://www.NextGenerationTrust.com. For more information on self-directing a retirement plan, call 973-533-1880, 888-857-8058 (toll free), or e-mail Info(at)NextGenerationTrust(dot)com.