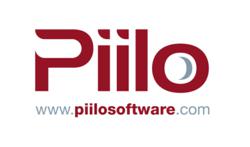 At Piilo we think software in the cloud should be like Lego blocks, with companies being able to choose only the user subscriptions for the module they need. We don't do forced bundling or minimum subscriptions," says Phil Lötter, CEO of Piilo Software
London (PRWEB UK) 22 May 2013
Piilo launched its HR software today in the UK and across various African countries. Piilo innovates human resources and talent management through cloud computing and mobility for various size businesses.
"Talent management is the backbone of any business and our software was born out of wanting to improve and streamline these functions for all types of businesses. Working in consultancies across numerous industries and countries for the past 18 odd years has inspired me to create a solution that leverages innovative technology and cloud computing to provide easy to use, practical and affordable software that is based entirely on the unique budget and operational requirements of a business," says Phil Lötter, CEO and founder of Piilo Software.
Whether you are a business owner, a line manager or an HR professional, Piilo Software is designed to improve the management of your employee lifecycle from planning, growing and retaining talent, to daily employee management and even managing an employee exit.
Piilo Software provides a flexible delivery system, which allows companies to select only the user subscriptions for modules that pertain specifically to their requirements. Via the 24/7 available portal, Piilo ensures that people management is easy, practical and affordable. Pillo software can also be integrated with existing systems that a business may already have in place. Companies can choose to use one or more modules to support their operations in the cloud.
"At Piilo, we think software in the cloud should be like Lego blocks, with companies being able to choose only the user subscriptions for the module they need. We don't do forced bundling or minimum subscriptions," Lötter says. Rates are calculated on a sliding scale, from US$1.00 to US$2.00 for monthly user subscriptions per module.
Piilo currently offers eight modules that will grow to 12 modules during 2013 with additional mobile functionality being released in May 2013. Piilo has plans to release 30 modules which will be available in 10 languages. A French version of the software may be released later this year.
Modules currently on offer include:

Career and skills development
Performance management
Performance improvement
Employee data management
Leave management
Time management
Disciplinary action
Contract management
Workforce skills planning, Succession planning, Employee exit management, Job profiling, Payroll and Recruitment will be available shortly, too.
"It is an exciting time for us and we look forward to offering customers the productivity, flexibility and affordability of cloud computing but importantly also a model that enables customers to define the exact functionality that they require, thereby avoiding unnecessary licensing fees for unused software. It is also significant for us to have the support from Microsoft at this early stage in our business' life with their input from infrastructure, products and marketing as their Azure platform provides us with a global footprint. It is now a case of all systems-go as we begin reaching out to businesses in the UK," concluded Lötter.
About Piilo Software
Piilo is a privately owned software company focused on innovating People Management and Human Resources for small, medium and large businesses worldwide through cloud computing and mobility. Piilo, which is part of the Microsoft BizSpark Plus programme for selected ISVs (internet software providers), makes human resources easy for all employees, not only for HR professionals. Piilo Software is focused on business owners, operational line managers and staff irrespective of industry. Piilo Software reduces a company's operational costs and business risk whilst providing practical and affordable solutions to increase employee productivity. Piilo Software currently has offices in Cape Town and Boston and plans to market its solutions to 35 countries across 10 regions (including North and South America, Africa, Middle East, Europe, Asia, Australia and New Zealand.) Piilo is planning to release more than 30 modules in total with translations into 10 languages.
For more information, please contact us:
0808 101 2158 UK
888 262 5118 USA
0860 243 573 South Africa
email: support(at)piilosoftware(dot)com
http://www.piilosoftware.com